Jury Trials In Delaware DUI Cases: Things To Know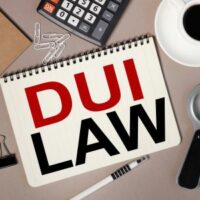 One of the most fundamental concepts of US constitutional law is that someone arrested for a crime has a right to a jury trial, and it was incorporated into the Delaware Constitution when signed in December 1787. However, there can be some confusion over whether this right carries over to DUI cases because many people associate this misconduct as a traffic violation. To clarify, drunk driving is a crime for which a person could be sentenced to jail time and other penalties. As such, you can request a jury trial in a Delaware DUI case.
Still, knowing you have a right to a trial by jury does not always mean it is a wise strategy. It is important to leverage this option at the right time, which requires an understanding of the criminal process. You can ask a Wilmington drunk driving defense lawyer about the stages of a DUI case, but you should be aware of the following points about jury trials.
Jurors May Be More Sympathetic 
In a jury trial, the finder of fact is the panel of jurors who weigh the evidence presented by both sides. The judge acts as a finder of law, making determinations on legal issues. The other alternative in a DUI case is a bench trial, in which the judge is both finder of fact and law. Jurors are your peers, and they may be like you in many ways – and may have also had brushes with the law. They may be sympathetic and give great weight to the evidence you present in your defense. 
Arraignment is the Key 
It is critical to request a trial by jury at your arraignment, as waiving your rights or making changes is much more difficult leading up to trial. Going the other direction is less of a problem, so you can waive a jury trial later in the criminal process. Note that a basic request for a jury means there will be six members on the panel. You must specifically ask for the jury to include 12 members. 
Jury Trials Do Not Change Punishment 
Whether you go with a jury or bench trial, the penalties for a DUI conviction are the same. You face up to 12 months in jail and a fine ranging from $500 to $1,500. Keep in mind that it will always be the judge that handles sentencing.
Impact on Your Driver's License 
Your driver's license is subject to suspension in a drunk driving case, but this aspect of the proceedings is administrative instead of criminal. Driving is a privilege, not a right for which you are entitled to a jury trial. 
Talk to a Delaware Drunk Driving Defense Attorney About Jury Trials
As you can see, there are numerous factors to consider when making the call for a jury trial in a DUI case. If you are facing charges, please call 302.600.1262 or go online to set up a consultation with Wilmington driving under the influence (DUI) lawyer Michael W. Modica. Our office serves clients throughout New Castle County all types of criminal matters, including drunk driving cases.