Key Evidence To Defend Theft Crimes In Delaware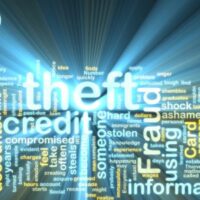 The basics of any criminal case boil down to evidence, whether it is the proof the prosecutor must present to get a conviction or the information a defendant can use to fight the charges. When it comes to theft charges, the prosecution's focus will be on the essential elements listed in Delaware theft statutes. The government must prove, beyond a reasonable doubt, that the accused took property belonging to another with the intent to deprive the rightful owner. Depending on the specific type of theft offense, there may be additional elements as well.
If you were arrested for theft, you will certainly want to know the specific information the prosecutor might rely on to prove the case – and what you might need to fight the charges. You can entrust strategy to your Wilmington theft & robbery defense lawyer, but keep in mind the key evidence and how it can be used to your advantage.
Evidence of Essential Elements 
The basic definition of theft described above serves as an umbrella for any intentional, unlawful taking of something belonging to another person. As a result, state of mind is an essential element. In addition, there are also additional elements that the prosecutor may need to prove depending on the type of theft. For instance:
The prosecution will need information regarding the value of the items stolen, since there are different theft classifications. The dollar value that separates a felony from a misdemeanor is $1,500.
The crime of Robbery is theft in the presence of physical attack or threats, so the prosecutor must have proof of violence.
First Degree Robbery requires proof that you used a deadly weapon, caused bodily harm, or committed theft against an elderly person. Each of these elements requires its own set of facts as proof. 
Proof of Affirmative Defenses 
There are several defenses to theft crimes, including mistake or intoxication. When presenting defenses, you must have evidence of facts that deviate from or dispute that of the prosecution. Unlike the prosecutor's standard of proof, your burden in establishing affirmative defenses is lower: You only need proof by a preponderance of the evidence, which generally means that you have facts that are more than 50 percent likely to be true. As examples:
With the affirmative defense of mistake, you could introduce evidence that you thought the misappropriated item was your own. You might mistakenly grab a
If you are relying on intoxication as a defense, you have proof that you were drinking when you grabbed someone else's coat from the rack and left with the wrong item.
A Delaware Theft Crimes Defense Attorney Will Fight for Your Rights 
A theft crime case may seem minor, and perhaps something you can handle on your own. However, this overview shows how you could miss important opportunities to defend theft charges if you do not have a grasp of evidence issues. To learn how our team can help, please call 302.600.1262 or go online to set up a consultation at the Wilmington, DE offices of Attorney Michael W. Modica.
Resource:
delcode.delaware.gov/title11/c005/sc03/index.html#841