Key Rights You Lose When Convicted Of A Crime In Delaware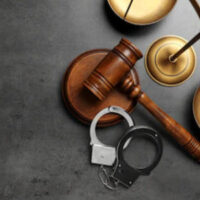 Certain municipalities in Delaware are well-known as being high crime areas, and statistics on criminal activity reveal that police are doing their part to change this reputation. According to a publication on Crime in Delaware that compiles data from multiple law enforcement agencies, there has been a gradual decline in crime in New Castle County over the last decade – from almost 65,000 serious offenses charged in 2006 to less than 43,000 in recent years.
These successes are a likely indication that law enforcement will continue to crack down on all forms of crime, and prosecutors are equally dedicated to getting a conviction on the charges. If you were arrested, you know that fines and jail time are potential penalties; however, you may not realize that a conviction does impact your interests even after serving your sentence. A Wilmington criminal defense lawyer can explain the key rights you lose when convicted of a crime in Delaware, including:
Voting 
The Delaware Constitution provides that you forfeit the right to vote if you were convicted for:
Any felony charges; or
A misdemeanor involving election law violations.
Note that you can regain your voting rights upon expiration of your sentence, and you must do so by petition to local election officials. However, individuals convicted of murder, bribery, corruption, or other designated offenses are barred permanently from voting unless pardoned. 
Firearm Ownership 
If you were convicted of a felony OR a violent crime that led to physical injuries to the victim, the state criminal code provides that you will lose your firearms rights. It is not relevant whether you had a weapon in your possession at the time of committing the offense. In addition, being convicted of a drug offense or domestic violence crime removes your Second Amendment rights. Still, if the crime that caused the removal of your rights was not a felony, the prohibition extends just five years.
Serving on a Jury 
You are prohibited from serving as a juror in a criminal or civil Delaware case if you were convicted of a felony, unless pardoned by the governor. When you consider that you have the opportunity to participate in the same legal process that led to your criminal conviction, you might realize the importance of losing this right. 
Public Office 
A conviction for certain crimes will make you ineligible to run for an elected position, and you may even be subject to removal if you were already in office when convicted of an offense. The Delaware Constitution specifically refers to:
Embezzlement of public funds;
Bribery;
Perjury; and
Other "infamous" offenses.
Consult with a Delaware Criminal Defense Attorney About Your Options
Because of the implications for your rights, you can see that the best strategy is to avoid a conviction entirely by mounting a solid defense. Post-conviction relief, including expungement or pardon, may also be options to consider. For more information, please contact Attorney Michael W. Modica at 302.600.1262 or via our website. We can set up a consultation to review your case at our Wilmington, DE office.
Resource:
sac.delaware.gov/wp-content/uploads/sites/64/2018/11/Crime-in-De-2013-2017-Full-Report.pdf