Know Your Rights Under Delaware's Two-Hour Detention Law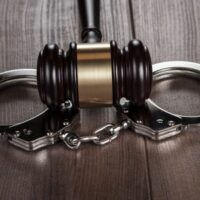 You might think that there are no gray areas when it comes to being arrested for a crime, so it might come as a surprise to learn that the lines are quite blurry. This is especially true under Delaware's statute on detentions, which is rather unique compared to similar laws in other US states. The law on questioning and detaining suspects restricts officers during an encounter and imposes a time limitation, so violations could be a benefit to your case if you were arrested.
However, it is best to work with a Wilmington criminal defense attorney to take advantage of all options to fight the charges. These cases are complicated because they touch upon your civil rights, but it is possible to obtain a positive result with the right strategy. Here are a few things you should know about how Delaware's detention law impacts a criminal case.
Summary of Delaware Law on Police Detentions 
The statute empowers officers to stop anyone in a public place if they have a reasonable belief that he or she is engaged in criminal activity. Breaking down the language, there are ## important points to note:
Police must believe that you were committing, did commit, or were about to commit a crime. A hunch alone is not enough.
Officers are allowed to ask your name, address, destination, and actions. If they are not satisfied with the information you provide, they can conduct a further investigation.
The total period of detention cannot exceed two hours, because a person stopped for purposes of this statute is NOT under arrest. When two hours expire, police must release you or charge you with a crime. 
What To Do If You are Detained 
As an initial consideration, you should make sure your own actions comply with the law. You are required to provide identification and other information related to #2 above, so you should cooperate with officers in this respect. However, if the questioning or other aspects of the police investigation exceed the parameters of the statute, you should take the following steps to protect your rights.
Do not respond to police questioning or provide information that is not specified by #2. You have the constitutional right to remain silent.
The only statement you should make is a request to contact your attorney.
When the detention hits the two-hour mark, you should ask to be released. This forces officers to let you go or arrest you, which they may be reluctant to do if they do not have probable cause.
Call Now to Speak to a Skilled Criminal Defense Lawyer in Delaware 
If you were stopped by police and believe the encounter violates Delaware's detention statute, it is critical to retain solid legal representation as early on in the criminal process as possible. For more information on potential defense strategies, please call Attorney Michael W. Modica at 302.600.1262 or fill out an online contact form. We can set up a consultation to review your situation and discuss next steps.
Resource:
delcode.delaware.gov/title11/c019/sc01/index.shtml