Legal Representation Is Critical When Fighting Delaware Habitual Offender Status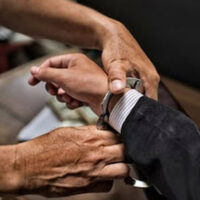 Major reforms to Delaware's habitual offender laws eased the implications for those charged with certain felonies a few years back. In 2016, the governor signed legislation that eliminated the mandatory minimums for some offenses and mandatory life sentences for individuals convicted of drug crimes. However, many people with multiple convictions in their past will still face serious penalties for repeat offenses. If convicted of a crime falling on the list of violent felonies, you could be considered a habitual offender and face extremely harsh sentencing.
Therefore, you cannot put your rights at risk by attempting to go it alone to fight the charges with multiple felony convictions on your record. Plus, even individuals without a prior conviction will want to avoid a conviction now for purposes of future criminal allegations. There are countless reasons that retaining a Wilmington habitual offender defense attorney is critical, but a few of the most important ones are:
Avoid a Conviction 
An arrest is just the beginning of the criminal process, and police simply need probable cause to charge you. There is a higher standard of proof in the courtroom, so a prosecutor must prove guilt beyond a reasonable doubt to get a conviction. Though the details vary based upon which of the Title 11 violent felonies you are accused of committing, the prosecution must meet two broad elements:
A violation of the law, termed actus reus in criminal terms; and
The intent to violate the law, i.e., mens rea – or "guilty mind" in Latin. 
A defense attorney's job is to make sure the prosecutor does not prove these elements, usually by exposing weaknesses in the evidence. 
Assistance with Presenting Defenses 
There are pretrial defenses that may apply to your case, and it may be possible to get the charges dropped through motions to dismiss. You still have rights when arrested for a felony, and police misconduct can be grounds for a dismissal. Plus, your lawyer will have the opportunity to present defenses once the prosecution rests. 
Explaining Penalties 
It is important to understand the implications of habitual offender status, whether it applies to the current charges or may be the result of the case. In general:
For a third or fourth conviction of a violent felony, the judge could order up to life in prison.
After three convictions of any felony, the minimum punishment for being convicted of a violent felony is half the maximum sentence.
For two nonviolent felony convictions plus a violent felony conviction, the fourth conviction for a violent felony will result in the maximum sentence.
Discuss Strategy with a Wilmington, DE Habitual Offender Defense Attorney
When your rights, financial interests, and freedoms are at stake, you must make it a priority to work with experienced legal counsel. Habitual offender status increases the complexity of a Delaware criminal case, but you can trust Attorney Michael W. Modica to overcome challenges. Individuals in New Castle County and the surrounding area can call 302.600.1262 or go online to set up a consultation.
Resource:
delcode.delaware.gov/title11/c042/