Marijuana Legalization Fails To Pass In Delaware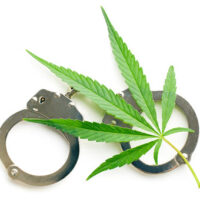 Even as other US states decriminalize and legalize marijuana for recreational or medical purposes, Delaware lawmakers have still not taken action to modify drug laws in the state. The most recent effort was covered by WDEL.com Delaware's News Now, which reported that the measure to legalize pot was voted down by the Delaware House of Representatives. The bill had been approved at the committee stage, and it received a majority vote in favor when it went to the full chamber. However, a three-fifths majority is required to advance the measure and send it off to the Senate for a vote.
As a result, Delaware's current marijuana laws remain in full force and effect. With a massive amount of information in the news about possession, trafficking, and manufacturing, a reminder about the basics is worthwhile. While you should count on a Wilmington marijuana offense defense lawyer for help with a real-life case, you can review how things stand. 
Possession of Marijuana 
Charges for possession tend to be less harsh because the amounts typically involve personal use and have a minimal impact on public safety. In fact, if you have less than 1 ounce on your person, it is a civil infraction punishable by a $100 fine. However, larger amounts of pot can still carry serious consequences. For instance:
Possession of 175 to 1,500 grams is a Class F Felony, for which a judge could order 3 years in prison.
Having 3,000 to 4,000 grams of marijuana in your possession is a Class D Felony that carries up to 8 years' imprisonment.
If you possess more than 5,000 grams of cannabis, the offense is a Class B Felony. The mandatory minimum sentence is 2 years, and a judge could order up to 25 years' incarceration. 
Sales and Trafficking in Marijuana 
Delaware classifies pot distribution, sale, and manufacturing offenses according to weight, and the lowest level offense is a felony. Trafficking in less than 1,500 grams of cannabis is a Class D Felony punishable as described above. Plus:
When the illegal activity pertains to 1,500 to 4,000 grams of marijuana, the offense is a Class C Felony. If convicted, you face up to 15 years in prison.
Distribution, sales, and manufacturing 4,000 grams or more of pot is a Class B Felony.
Keep in mind that the sentencing for all pot-related crimes could vary depending on aggravated circumstances. Illegal conduct involving a minor or engaging in transactions on school grounds are examples. In addition, having a prior criminal record – especially a conviction for a drug-related crime – could also impact sentencing.
A Delaware Marijuana Crimes Defense Attorney Will Advise You on Details 
If you are facing charges for cannabis possession, trafficking, or manufacturing, it is critical to retain experienced legal counsel right away. To learn how our team can help, please contact Attorney Michael W. Modica at 302.600.1262 or via our website. We can set up a free consultation at our offices in Wilmington, DE. After analyzing the charges, we will explain potential defense strategies.
Source:
wdel.com/news/marijuana-legalization-bill-fails-in-delaware-house-just-missing-required-3-5ths-vote/article_2b1f00d8-a0b7-11ec-90f5-ef0e9c4db108.html