Penalties For A Delaware Computer Crimes Conviction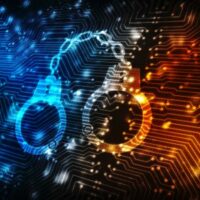 Computers, laptops, tablets, and other electronics are powerful tools that we use for a wide range of tasks, and they can also be applied to criminal activities. As such, Delaware lawmakers have enacted a statute on Computer Related Crimes that targets use of these devices in connection with a crime. The laws mainly cover conduct associated with theft and fraud, but the provisions specifically address how a person might use a computer to implement the scheme.
Almost any interaction, exchange, or communication through use of a computer could lead to charges when the purpose is illegal. However, despite the broad scope, there are defenses that you can present at various stages during the criminal process. A Wilmington computer crimes defense attorney will assist in fighting the allegations, which is an important goal when you realize the punishment you face for a conviction.
Penalties for Conviction Under Computer Crimes Laws 
Many of the theft and fraud crimes under Delaware law are charged according to the value of the property that was misappropriated. These principles carry over into the statutes covering computer crimes. The offenses measure the damage or value of affected property or services, so:
A computer offense exceeding $10,000 in losses is classified as Class D Felony. The maximum sentence is 8 years in prison.
When the affected property or services are $5,000 to $9,999, the crime is a Class E Felony. You could face up to 5 years' incarceration.
It is a Class G Felony if the value exceeds $1,500, so a judge could order a maximum of 2 years in prison,
A computer crime valued at less than $1,500 is a Class A Misdemeanor, punishable by up to 1 year imprisonment. 
Examples of Computer Crimes in Delaware 
Some of the most serious and most common computer offenses are known by their slang or familiar terms. The penalties above apply if you are convicted of:
Unauthorized Access to a computer system, i.e., hacking into a network;
Theft of Computer Services, such as through pirating software; and,
Sending unlawful email messages, known as spamming. 
Defenses to Computer Related Offenses 
One effective defense often comes up because of how police investigate computer crimes. They may cross the line by engaging in unlawful search and seizure in violation of your constitutional rights. Under such circumstances, you may have grounds to toss all evidence uncovered by the misconduct. Without this proof, the government may not be able to prove guilt. Another defense strategy is disputing the value of the affected computer products or services, which may reduce the charges or take a felony to a misdemeanor.
 A Delaware Computer Crimes Defense Lawyer Can Advise You on Strategy
It is essential to retain skilled legal counsel to take advantage of these defenses and other strategies that may apply to your case. For more information, please contact Attorney Michael W. Modica to set up a consultation. Our firm serves clients throughout New Castle County in many different criminal matters, so we are ready to assist. You can reach our offices by calling 302.600.1262 or checking out our website.
Source:
delcode.delaware.gov/title11/c005/sc03/index.html#931