R. Kelly Arrested on Federal Charges: FAQs About Indictments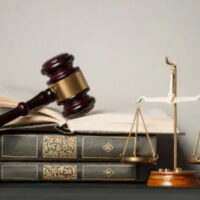 Though his case may not be getting the same attention as Jeffrey Epstein, singer R. Kelly is facing serious sex crimes charges of his own. According to a July 12, 2019 article published by Wilmington's WDEL News Radio, the five-count federal indictment described various charges involving sex trafficking of minors and young women. The details of the case will come out in the coming weeks, but the circumstances raise issues about an often-misunderstood component of criminal proceedings: Indictments and how they work. A Wilmington criminal lawyer can provide specific information, but some answers to common questions may help. 
How is indictment different from an arrest? Some criminal cases are initiated when officers make an arrest based upon their own direct observations that you're somehow involved in criminal activity. The facts to support probable cause are included in the police report, which a prosecutor will introduce as evidence in the criminal case.
An indictment is different because the facts come from many different sources, such as witnesses and documents that were subject to an investigation by law enforcement officers. Detectives may dedicate weeks or months to these efforts as they seek sufficient evidence to support an arrest. You may not even know you're being investigated during this time. 
What happens before an indictment? As part of the pre-arrest process, officials will also bring in a grand jury to review the evidence that police have collected during their investigation. Contrary to the jurors who hear a criminal trial, the role of the grand jury is not determining guilt. Rather, these members will decide whether there is enough evidence to bring charges. This is a much lower standard of proof as compared to guilt beyond a reasonable doubt. 
How does the grand jury process work? The proceedings are similar to a criminal trial in that the prosecutor will present the evidence collected by investigators and call witnesses. However, the key differences are:
You and your attorney do not participate in grand jury proceedings;
The hearings are usually conducted in secret, without your knowledge;
The grand jury does not decide guilt, but will determine whether or not to indict you; and,
Even if the grand jury does NOT indict, a prosecutor can still move forward with the charges against you.

What is the next stage of the criminal process after indictment? Once an indictment is unsealed and the charges are announced, police receive instructions to arrest the suspect. If you want to avoid the embarrassment of being arrested at home or your place of business, you may have the option to turn yourself in to police. Then, your case will move to arraignment, a hearing on bond, discovery, pre-trial, and trial.
A Delaware Criminal Defense Attorney Can Provide More Information on Indictments 
If you believe you are being investigated or will soon be indicted, it is essential to retain skilled legal representation right away. Pre-arrest and investigations stages of a criminal trial can have a monumental impact on your rights, so please contact Michael W. Modica. We can set up a consultation to answer additional questions and provide more information about indictments.
Resource:
wdel.com/news/r-kelly-is-arrested-by-feds-on-sex-trafficking-charges/article_7aa85850-a4a4-11e9-b5f7-97ca55dca535.html
https://www.michaelmodicalaw.com/how-to-get-evidence-suppressed-in-a-delaware-criminal-case/