Recent Case Highlights the Consequences of Embezzlement in Delaware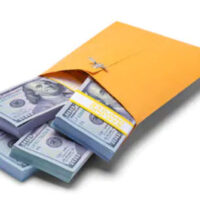 According to the Legal Information Institute of Cornell Law School, embezzlement is a white collar crime that involves misappropriation, theft, or inappropriate transfers of funds. The consequences of this offense can be tremendous in Delaware, and many defendants have experienced these consequences first hand over the past few years. If you have been accused of embezzlement, you might be wondering what happens next. A few recent cases provide insights:
Girl Scouts Treasurer Arrested for Stealing Funds 
On October 16th of 2023, it was reported that the former treasurer of a Girl Scouts organization in Delaware had been arrested for stealing funds. The defendant is accused of taking more than $12,000 from Girl Scouts over a period of four years – apparently relying upon a scheme involving bad checks and unauthorized use of payment cards. She eventually turned herself into the police. Because she stole more than $1,500, this offense falls under the category of Felony Theft in Delaware – although Embezzlement charges may also be possible. The defendant was arrested after a 10-month investigation by the police. If the allegations are true, it means that she stole approximately $3,000 per year.
Is Embezzlement More Common in Delaware? 
Much has been said about the State of Delaware apparently earning a reputation as a "haven" for tax avoidance, shell companies, and embezzlement. University of Chicago Professor Hal Weitzman is one individual who makes these assertions, and they are carefully outlined in his book, What's the Matter with Delaware?
It is true that many of the biggest companies in the nation are registered in Delaware, and this is due to the forgiving tax structure of Delaware. So what does this have to do with Embezzlement? The penalties for this offense depend on the value of the embezzled funds. While stealing less than $100 will result in a slap on the wrist, the consequences become much more severe when dealing with thousands or millions of dollars. Since so many major corporations operate their headquarters out of Delaware, the potential for these stricter penalties is quite high. In 2021, it was reported that a former employee of a major interior design company was facing up to 20 years in prison for embezzling more than $1 million in Delaware. In addition to Embezzlement charges, she also faced charges of Wire Fraud and Tax Evasion.
Where Can I Find a Qualified, Experienced Personal Injury Attorney in Wilmington? 
If you have been charged with embezzlement in Delaware, it makes sense to get in touch with a Wilmington criminal defense attorney at your earliest convenience. As the previous cases demonstrate, embezzlement can lead to serious consequences for defendants in Delaware – and it is best to avoid these issues if at all possible. Aside from criminal sentences, embezzlement convictions also affect your personal and professional reputations. Choose Michael W. Modica, Attorney at Law today – and book a consultation to get started with a defense strategy.
Sources: 
law.cornell.edu/wex/embezzlement
cbsnews.com/philadelphia/news/delaware-police-arrest-former-girl-scout-treasurer-for-alleged-felony-theft/
news.uchicago.edu/how-tax-dodging-and-corporate-secrecy-found-home-delaware-hal-weitzman