Recent Updates To Post-Conviction Relief Options In Delaware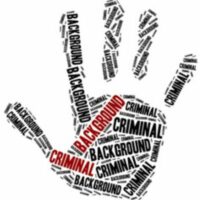 Whenever a person is arrested for violating Delaware criminal laws, the encounter with police generates paperwork that remains on the defendant's criminal record. For many, the implications can be extremely harsh. You could have problems with any aspect of your life that involves a background check, especially with employment, finances, and licenses. Under Delaware's laws on expungement and post-conviction relief, you may have options to remove certain criminal records and ensure they do not show up in a search.
These laws change periodically, and there have been recent updates that could impact your eligibility. In general, some laws expand the scenarios under which it is possible to eliminate or seal your criminal record. If you did not qualify in the past, it is worth discussing your circumstances with a Wilmington expungement attorney to determine options. An overview of changes over recent years is also helpful.
 Mandatory Expungement: All criminal records in which the case concluded in favor of the accused is eligible for this option, but you must make the formal request and go through the proper procedures. You may qualify if:
Your case was dismissed prior to going to trial;
You were acquitted by a judge or jury;
You went served a period of probation before judgment;
The prosecutor did not pursue charges after arrest; and,
Under other circumstances designated by law.
One important change to the laws was an expansion to include a few felony cases, if the defendant has no prior convictions. Under the previous version of the law, expungement was limited to minor offenses.
 Automatic Expungement: Another important change is on the horizon, but the law will not take effect until August 2024. The Delaware Clean Slate Act enables some records that would be eligible for mandatory expungement to be eliminated without action by the defendant. In many cases, there is a waiting period before the automatic expungement will take place. For instance, some drug possession charges could be expunged five years after conviction.
Discretionary Expungement: If you do not qualify for mandatory expungement, you can request the court to remove your criminal records based upon the judge's discretion. You must file a petition that includes all documents related to the case you want expunged. You cannot have any prior convictions on your record, and other rules apply:
You can seek the discretionary process once 3 years have passed since your conviction, rather than 5 years for mandatory expunction.
If you were convicted of a misdemeanor that is disqualified under mandatory expungement laws, you can file a petition for a discretionary expunction 7 years afterwards.
Anyone with one nonviolent felony record can request discretionary expungement within 7 years. 
A Delaware Expungement Lawyer Can Explain Additional Details
This summary is useful for providing updates on post-conviction relief laws in Delaware, but it is also helpful to know about automatic, mandatory, and discretionary expungement. To learn more about eligibility and your options, please contact Attorney Michael W. Modica. You can call our Wilmington, DE office at 302.600.1262 or go online to set up a consultation.
Source:
delcode.delaware.gov/title11/c043/sc07/