Summer Travel: Facts About Out-Of-State DUI In Delaware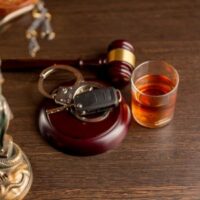 After two years of COVID lockdowns and limitations, Americans are excited to travel for short trips, long adventures, and abroad destinations. A recent HomeToGo consumer survey reveals that people are eager to get out, with 82 percent of respondents indicating that they intend to travel more in 2022 compared to 2021. Summer remains the top preference for tourism, motivated by gorgeous weather, longer days, and the kids being out of school. Prior to the pandemic, around 9.2 million people visited Delaware every year, generating more than $545 million in tax revenue for the state.
With an influx of tourists visiting the state, you can be sure that members of the Delaware law enforcement community will be vigilant about DUI enforcement. People may be on vacation, but authorities still have a duty to protect the public. A drunk driving arrest could put non-residents in quite a predicament, since you are in unfamiliar territory and may not know the laws. Retaining qualified legal help should be a priority, and some facts about Wilmington DUI for out-of-state motorists may be helpful. 
Delaware's Drunk Driving Laws Apply to All Motorists 
You may not be a resident of Delaware, but the same traffic regulations and criminal law concepts apply whenever you are traveling on roads within the state. Some of the key points include: 
There are two ways you can be arrested for drunk driving in Delaware. The first is having a blood alcohol concentration (BAC) in excess of .08 percent as measured by a chemical test. You can also face DUI charges based upon impairment if officers observe that your ability to operate a vehicle is affected by alcohol.
Under Delaware's implied consent law, you automatically agree to a chemical test to evaluate your BAC. Refusal to do so could lead to a suspension of your license in your state of residency.
The penalties for an out-of-state DUI conviction include up to 6 months in jail and a fine ranging from $500 to $1,500 for a first offense. Subsequent drunk driving convictions could lead to mandatory incarceration from 5 to 8 years and up to $15,000 in fines. 
Delaware Evaluation and Referral Program (DERP) 
The state has established a program for residents who are convicted of drunk driving, which consists of alcohol abuse assessment, mental health screening and counseling sessions. It includes an education program and outpatient treatment.
If you have an out-of-state license and are convicted of DUI, you will still be required to complete a similar program in your home state. The program must meet the same evaluation criteria, educational curriculum, and treatment factors. You will be responsible for coordinating all requirements and reporting to DERP in order to officially complete the program.
Trust a New Castle County DUI Defense Lawyer to Protect Your Rights 
To learn more about ways to fight drunk driving charges as an out-of-state resident, please contact Attorney Michael W. Modica. You can set up a consultation at our offices in Wilmington, DE by calling 302.600.1262 or checking us out online.