The Role Of Experts In Delaware Criminal Cases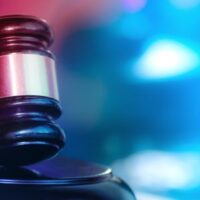 Witnesses are among the most important sources of evidence in a Delaware criminal case, but eyewitnesses who observed the incident are not the only individuals who might provide crucial information. Both the prosecution and defense lawyers often use experts to support their respective positions, so one might be involved in your case as well. Delaware evidence rules include provisions on the qualification of experts, because they are bringing scientific, technical, or other specialized knowledge to the proceeding. Experts are also helpful for trial preparations and consultation, even when they do not testify in court.
As such, your Wilmington criminal defense attorney may retain a professional to assist with developing strategy, testifying in court, and helping with cross-examination of the prosecution's witnesses. Because they could be involved on some level in your case, it is useful to understand the different types of experts, including:
Forensics Specialists: Forensic science the practice of applying scientific methods and processes to investigate criminal offenses, so it covers an extremely broad set of topics. Forensic experts collect evidence, either from the scene or through evaluation of evidence that police seized in connection with criminal activity. On behalf of the prosecution or the defense, a forensic expert may:
Analyze DNA, fingerprints, hair, blood samples, and other personal evidence;
Review blood splatter patterns, gunshot residue, tire tread marks, shattered glass;
Evaluate fibers, fabrics, threads, and other trace evidence;
Conduct analysis of audio and video files;
Assess digital and electronic evidence; and,
Investigate banking and financial transactions.
Breathalyzer Examiner: Those who conduct the breathalyzer test for blood alcohol concentration (BAC) in a drunk driving case are essentially experts, since they have specialized knowledge about test conditions. The breathalyzer operator may be called to testify on:
How it functions;
Calibration and maintenance practices;
Reviewing the breathalyzer test results; and,
How they reach conclusions about BAC percentage.
The prosecutor would typically call the breathalyzer operator to the stand, and you have the chance to cross-examine. You can also present your own expert to contest the government's case, an effective strategy for minimizing BAC results. Keep in mind that person operating the device could also be an eyewitness because he or she was present when conducting the BAC test.
 Medical Experts: There are some types of crime in Delaware that include elements related to the severity of the victim's injuries, so a medical expert may be involved. Assault is an example, in which there are distinctions when considering the definitions of physical injury, serious physical injury, disfigurement, disability, and many others. Plus, whenever it is to your advantage to raise mental health issues, a medical expert will be involved to consult and/or testify on your condition.
Speak to a Delaware Criminal Defense Lawyer About Support for Your Case
Expert witnesses can be very important to your case as far as fighting the prosecutor's allegations and presenting your own defenses. For additional details on strategy, please contact Attorney Michael W. Modica. You can schedule a consultation at our offices in Wilmington, DE by calling 302.600.1262 or checking out our website.
Source:
courts.delaware.gov/forms/download.aspx?id=39388