Things Out-of-State Drivers Need to Know About Delaware DUIs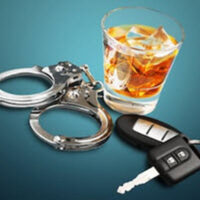 First, the good news to know is that drunk driving laws in Delaware are similar to your home state in many respects. Under Delaware's DUI statute, like all US states, the legal limit is .08 percent blood alcohol concentration (BAC). Another similarity across jurisdictions is that you could be arrested for impairment or being under the influence even without proof of BAC. Police may charge you if they observe the aroma of alcohol, bloodshot eyes, or slurred speech.
Beyond these basics, other drunk driving laws in Delaware are different from where you live. If you were arrested in Delaware for DUI and live in another state, you are in unfamiliar territory. Plus, you could be far from home when you need to meet any in-person requirements for your case. It is critical to retain a Wilmington out-of-state DUI defense attorney under the circumstances, but an overview of the important points is informative.
You face Delaware criminal charges. Drunk driving is a crime in every state, and the case will proceed in the jurisdiction where the offense was committed. Therefore, you will be facing criminal charges for DUI in a Delaware court. In most cases, the crime is a misdemeanor for which you could be sentenced to a maximum of 6 months in jail. 
Driving privileges are addressed in your home state. A DUI also affects your driver's license, but Delaware does not have the power to restrict your privileges. Your driver's license is issued by your home state, so you will be subject to the revocation and suspension periods in that jurisdiction. The agency in your state that issues driver's licenses will receive information from Delaware officials regarding your drunk driving arrest, as well as details if you are convicted. 
You must complete alcohol evaluation: Delaware requires all motorists arrested for DUI to complete an alcohol evaluation and treatment process, administered by the Delaware Evaluation and Referral Program (DERP). If you get an out-of-state DUI, you will need to meet these requirements. However, you can go through the process in your home state. 
You could benefit from a First Offense Election (FOE): If you do not have any drunk driving violations in your history, you may qualify for a program that avoids the harshest punishment for a DUI conviction. At your arraignment, you can request to go through the FOE process instead of going to trial. You will need to enter a guilty plea, which remains on record until you complete the terms set by the court. Once you meet all FOE requirements, including alcohol treatment, you avoid a conviction for DUI.
Consult with a Delaware Out-of-State DUI Defense Lawyer Right Away
These are important facts to know, but they are also convincing when you consider your options for fighting the charges. Retaining legal counsel is essential for out-of-state DUIs, so please contact Attorney Michael W. Modica to set up a consultation. You can reach our Wilmington, DE office by calling 302.600.1262 or visiting our website. After reviewing your case, we can get started on a defense strategy.
Source:
delcode.delaware.gov/title21/c041/sc09/#4177