Timeline Of A Delaware DUI Case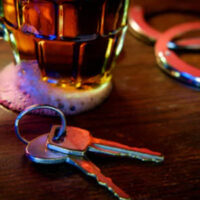 If you were arrested for violating Delaware's law on driving under the influence of alcohol (DUI), one of the first things on your mind will be the punishment you face if convicted. For a first-time offense, you could be looking at a fine ranging from $500 to $1,500, along with 12 months' incarceration. The penalties increase for subsequent offenses, up to $2,500 in fines and a mandatory minimum jail sentence of at least 60 days. Plus, there are implications for your driving privileges, so you can expect a license suspension.
However, it is important to realize that these penalties only apply if you are convicted. There are multiple opportunities at different stages of the legal process where you may be able to present defenses or resolve the case through other alternatives. Your Wilmington driving under the influence (DUI) lawyer will work to obtain a favorable result, but you should be aware of the timeline of a drunk driving case.
DUI Roadside Stop: There must be a legal basis for police to pull you over, which means some reason that gives officers a reasonable suspicion that you have been drinking. Many drunk driving cases start because the motorist was speeding, ran a red light, or violated some other traffic law. Still others involve erratic driving, traveling well under the speed limit, or other maneuvers that make officers suspect you of DUI. If police do not have a reasonable suspicion, you could have a defense to the charges. 
Drunk Driving Arrest: Once you have been stopped, police need probable cause to make a DUI arrest. Officers may meet this standard by:
Observing your mannerisms and speech;
Noting the odor of alcohol;
Requesting that you perform field sobriety tests; or,
Asking you to blow into a portable breathalyzer.
Administrative Proceedings and Your Driver's License: The temporary license you receive upon your arrest is valid for 15 days, so you will need to attend the administrative hearing regarding your driving privileges. The point of the proceeding is to determine whether police had probable cause to arrest you AND whether there is sufficient evidence that you were intoxicated. You have the opportunity to present defenses, such as by contesting officers' accounts of the roadside stop.
DUI Criminal Cases: Regardless of the outcome of the administrative hearing, there is still the criminal side of a drunk driving case. If you have defenses or the evidence is weak, it may be possible to obtain a dismissal. You can also fight the charges at trial, where a prosecutor needs to prove guilt beyond a reasonable doubt. Other options include:
A plea agreement, such as wet reckless;
Resolving the charges through Delaware's First Offender Program (FOP); and,
Requesting probation instead of jail time.
A Delaware DUI Defense Attorney Can Assist at Every Stage
While this chronology of a Delaware drunk driving case may be informative, you need experienced legal counsel to represent you in a real-life DUI case. For additional details, please contact the offices of attorney Michael W. Modica at 302.600.1262 or via our website. We can set up a consultation to review your situation and determine how to obtain the best outcome.
Resource:
delcode.delaware.gov/title21/c041/sc09/index.shtml