Tips for Parents if Your Child was Arrested in Delaware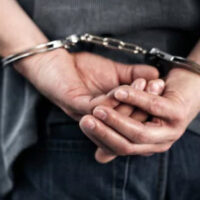 Delaware lawmakers have established a system of juvenile justice for offenders under 18 years old, recognizing that minors can benefit from rehabilitation instead of punishment. Many juveniles are processed through the system every year, as the State of Delaware Criminal Justice Council reports that around 3,000 minors are arrested annually. The advantages of rehabilitation over jail time are significant, but you will have many concerns as a parent. There are implications for your child's future when they are charged with a juvenile offense.
You might be bewildered after finding out that your child was arrested, but it is critical to take prompt, effective actions to protect your child's interests. One of the first priorities is contacting a Wilmington juvenile crimes defense attorney who will engage in powerful efforts from the earliest stages of the case. In addition, you should keep in mind the following tips after a juvenile arrest in Delaware.
 Know Your Child's Rights: Keep in mind that a minor has the same constitutional rights as adults after being charged with a crime. Two are very important:
The right to remain silent; and,
The right to legal counsel.
If you are able to communicate with your child, make sure they know this before or during police interrogations. A juvenile can refuse to answer questions and must be allowed to contact a lawyer.
 Move to Family Court: A juvenile case will typically proceed in Family Court, unless your child was arrested for designated crimes or is considered non-amenable to the juvenile process. In such a situation, a minor's case is sent to Superior Court to be treated as an adult. Your goal as a parent is to keep your child in the Family Court system, and you can do so by motion filed within 30 days after arraignment.
Do NOT Be Your Child's Attorney: When you do not have a legal background, you could do more harm than good by trying to act as legal counsel. It is natural for parents to want children to learn a lesson after bad behavior, and perhaps get a deserved slap on the wrist. This is a mistake, since a juvenile case remains on your child's record.
 Stress Teamwork: Your child might see you as the bad guy, knowing that you are angry, disappointed, and frustrated by the arrest. Make sure your son or daughter realizes that you are on the same team in a juvenile case. You need to create a united front, and work together to support the efforts of your criminal defense attorney.
 Contact a Delaware Juvenile Offenses Lawyer Right Away
These are crucial tips on what to do after your child was arrested, but you will need representation from skilled legal counsel to ensure a favorable outcome. For more information, please contact juvenile offenses attorney Michael W. Modica. You can schedule a consultation by calling 302.600.1262 or visiting our website. We can meet with you at our Wilmington, DE office to discuss strategies to fight the charges.
Source:
cjc.delaware.gov/wp-content/uploads/sites/61/2022/01/updated3-Year-Plan.pdf