Top 3 Reasons Delaware DUI Charges Get Dismissed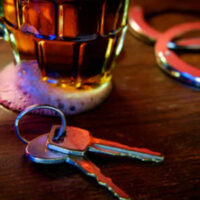 The ideal outcome for a defendant in a drunk driving case is to get the charges tossed out of court early on in the process, which is possible under the Delaware Rules of Criminal Procedure. This rule provides multiple grounds for filing a motion to dismiss during pre-trial proceedings – well before your case goes to trial. Typically, the basis of such a motion is that there's something so wrong with the prosecutor's case that it is not possible to get a conviction against you. The error may be procedural, legal, or factual, and your Wilmington driving under the influence (DUI) attorney can explain potential strategies that apply in your case. However, an overview of 
Your Civil Rights and DUI Charges in Delaware: You have civil rights at various stages in any criminal case, including matters involving drunk driving. The most frequent basis for a motion to dismiss DUI charges is the Fourth Amendment protection against unlawful search and seizure by police. This important provision could give rise to several grounds to dismiss the case, including: 
1. No Legal Basis: Officers cannot pull you over for DUI based upon a hunch; they must have a reason to detain you. In most drunk driving cases, police will observe a motorist violating traffic laws or operating the vehicle in a way that suggests impairment. The exception is where officials have scheduled a sobriety checkpoint, during which they can stop you along with all other motorists. By law, you'll have the opportunity to turn off before going through the DUI checkpoint. 
2. Lack of Probable Cause: Police must have probable cause to arrest you for drunk driving once they stopped you. Often, officers can gather enough evidence from your demeanor during the encounter. Even before they make an arrest and request a breathalyzer, your slurred words, bloodshot eyes, the odor of alcohol, or other details could provide them with probable cause. 
3. Improper Chemical Testing: Results of a blood, breath, or urine test to measure your blood alcohol content (BAC) may seem hard to overcome, but there are many issues that could support a motion to dismiss DUI charges. For instance: 
The test conditions for the breathalyzer are strict, requiring regular maintenance of the machines, periodic inspections, and proper credentials by personnel.

There must be an appropriate chain of custody regarding your test specimen, from the moment you provided it to the time the prosecution attempts to introduce it in court.

These three grounds may support a motion to dismiss based upon the exclusionary rule, which states that any evidence obtained through such illegal means must be tossed out of court. Without this evidence, the prosecution may not have enough to convict.

Consult with a Delaware DUI Defense Lawyer About Your Legal Options

You stand a better chance of obtaining a favorable result in a Delaware DUI case when you have a skilled legal professional to defend your interests. To learn more about strategies for getting a dismissal or acquittal on drunk driving charges, please contact Attorney Michael W. Modica. You can schedule a free consultation by calling our Wilmington, DE office at 302.600.1262 or visiting our website.