True Costs Of Driving With A Suspended License May Shock You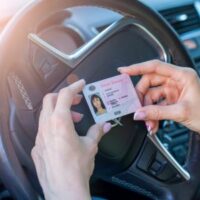 Whether it was a DUI, repeat violations of traffic laws, or failure to carry insurance that led to a loss of your driving privileges, you face harsh consequences if you are later pulled over by police. Delaware's statute on driving with a suspended license is far more serious than a mere traffic citation: The law imposes criminal punishment, and mandatory minimum sentencing applies. A first offense means at least 30 days in jail, though a judge could order up to 6 months' incarceration. Subsequent violations within 3 years could lead to a minimum of 60 days and maximum of one year imprisonment.
As harsh as the potential jail punishment may seem, you may not realize how the costs add up if you are convicted for driving on a suspended or revoked license. The financial ramifications can be severe, which is why you should retain a Wilmington suspended driver's license lawyer for help defending the charges. It may be possible to minimize the impact of:
Fines for a Conviction 
In addition to the mandatory minimum jail sentence, a judge will also levy a fine if you are convicted of driving while your privileges are under suspension. A first-time offense will range from $500 to $1,000, while a subsequent conviction is a minimum fine of $1,000 and maximum of $4,000. Note that the minimum fine is $600 if your license was suspended because of a DUI.
Lost Opportunities During Imprisonment 
Depending on the details of your employment, you could forego the wages you would have earned while incarcerated. Plus, when an employee will be out of work for the mandatory minimum sentence of 30 days or more, an employer may not be able to keep the job open.
Vehicle Impoundment 
Delaware's statute provides that any vehicle used in connection with driving on a suspended license may be impounded for at least 90 days for a first offense; a subsequent conviction may mean a year impoundment. During this period, you will cover the cost of storage.
Reliance on Others for Transportation 
Driving with a suspended license will result in an additional period of suspension or revocation, potentially up to five years. You will need to get around for personal errands, work, and other reasons. Not all Delaware residents live in areas with public transportation, so you might need to get rides – or pay for taxis and ridesharing.
 Fees for Reinstatement of Driver's License 
To get your license back after the full term of suspension, you will need to pay to get your driver's license back. For a revocation, your license is officially cancelled. You will need to go through an additional process and submit additional fees to obtain a new one.
Discuss License Suspensions with a Wilmington Criminal Defense Lawyer 
You can see how the costs add up if you are convicted of driving on a suspended or revoked license in Delaware. Attorney Michael W. Modica has extensive experience representing clients in such cases, so please contact us to set up a consultation. You can reach our Wilmington, DE office by calling 302.600.1262 or filling out our online form.
Resource:
delcode.delaware.gov/title21/c027/sc04/index.html