Two Ignition Interlock Device Programs Under Delaware Drunk Driving Laws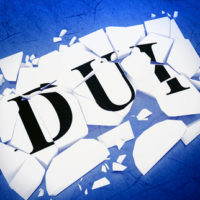 The majority of state in the US have enacted statute related to ignition interlock devices (IID) as a way to discourage motorists from violating drunk driving laws. An IID is essentially a type of breathalyzer machine that is electronically linked to your car's engine. The device incorporates technology that prevents your vehicle from starting if it detects alcohol in your system when you breathe into it. Delaware's law on IIDs is included under the section on Rules of the Road, and there are two programs that may be available if you were charged with Driving While Intoxicated. A skilled Delaware DUI lawyer can help you determine which program may be an option in your case, but a general overview of these IID programs may be useful.
First Offense Election Ignition Interlock Device (FOE – IID) Diversion 
If you qualify for the FOE – IID Diversion, you may opt to apply for a conditional driver's license that requires you to install an IID on your vehicle. You are eligible if:
You present proof of enrollment in a court-approved instruction and/or rehabilitation class, along with a receipt for payment of all associated fees;
One month has passed since the day your license revocation was received by the Delaware Division of Motor Vehicles;
You complete an application for the IID;
You prove you are covered by proper auto insurance on the vehicle upon which the IID will be installed; and,
There are no other charges against you that could lead to a license revocation for some other reason.
If you meet these qualifications and enter the FOE – IID Diversion program, the device must remain upon the subject vehicle for five months from the date of issuance of your IID conditional license.
Voluntary Ignition Interlock Device 
If you refuse a chemical test or were convicted on a second or subsequent drunk driving charge, you may qualify for the IID program on a voluntary basis. There are certain requirements under this program as well, so you must:
Have had a valid Delaware driver's license when arrested for DUI, which was not revoked for some other reason that would bar issuance of an IID license;
Show proof of enrollment and payment of costs associated with a court-approved rehabilitation course;
Complete the IID application;
Surrender your license to the Delaware DMV for the required amount of time, which may range from two to six months depending on the total amount of your license revocation;
Not have caused injury or death to another person in connection with the drunk driving offense; and,
Obtain a favorable Character Background Review from the Delaware DMV.
Schedule a Consultation with a Delaware Drunk Driving Attorney Today 
If you are facing drunk driving charges in Delaware and want to know more about your options under the state's IID programs, please contact the Wilmington, DE office of attorney Michael W. Modica. We can schedule a free consultation to review your case, determine eligibility, and discuss other strategies for DUI defense.
Resource:
delcode.delaware.gov/title21/c041/sc09/index.shtml