Two Types Of Probation Violations In Delaware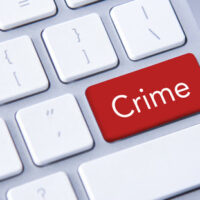 In Delaware, there are two ways you could wind up on probation as part of resolving criminal charges. If you were convicted of an offense, a judge may place you on probation as part of your sentence either in lieu of or as a reduction of jail time. The second arrangement is probation before judgment, in which you plead guilty and agree to comply with probation terms set by the court. With both scenarios, you should be aware that there can be serious consequences for noncompliance under Delaware's statute on probation violations.
However, not all breaches are treated the same. There are generally two ways to violate probation, categorized by the severity of the misconduct in the context of the criminal case and surrounding circumstances. It is critical to consult with a Wilmington probation violations attorney to get a better understanding of what to expect, but knowing the two types is useful. 
Technical Violations of Probation Terms: The conditions of probation will vary according to the case, but there are some that the court will almost always include. You will be required to maintain reasonable employment or attend school, and you must remain within the jurisdiction unless you get permission to travel from the court. Though certainly not minor, technical violations may not result in a revocation of probation. Instead, a judge might extend the duration, impose a fine, or add restrictions to your probation conditions. 
Critical Probation Violations: The situation is more serious if you are accused of breaking other terms, and you could face revocation if:
You are arrested for another criminal offense.
You get a ticket for violating traffic laws.
You do not show up for or fail a drug test.
You fail to report to your probation officer.
You miss required court appearances. 
For one of these violations of probation, it is more likely that the judge will revoke your probation. The key is presenting a strong case at the probation hearing, a proceeding they must hold before revoking probation and imposing jail time. 
How to Prepare for a Probation Revocation Hearing 
Your probation violations lawyer will handle the details and strategy, since you may have a defense or excuse. For your part, it is essential to approach this court appearance with professionalism. Some tips to prepare for the hearing include:
Dress in a suit or business attire, just as you would for a job interview.
Always address the judge, bailiff, court reporter, and other court officers with respect and politeness.
Absolutely avoid any additional violations of your probation terms.
Speak to a New Castle County Probation Violations Lawyer Right Away 
Tips on preparing for the hearing are helpful, but you will still need skilled legal representation when accused of violating the terms of probation. For more information, please contact Attorney Michael W. Modica in Wilmington, DE. You can set up a consultation by calling 302.600.1262 or visiting our website. After reviewing the details of your case, we can discuss strategies for obtaining a favorable outcome.
Source:
delcode.delaware.gov/title11/c043/sc03/index.html#4334