Types of Defenses in a Delaware Criminal Case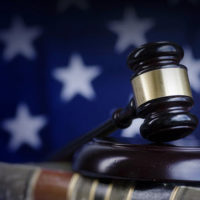 In general, it is the job of your Delaware criminal defense lawyer to protect your rights and defend your interests when charged with a crime. However, there are multiple legal options and strategies for your defense. The top priorities will always include fighting for your civil rights and challenging the prosecutor's burden of proof in a criminal case: If the state cannot prove guilt beyond a reasonable doubt, the charges must be dismissed. In addition, there are numerous defenses available under the Delaware Criminal Code. An overview of some of the key concepts should help you understand what your attorney is doing behind the scenes.
Defenses in Pre-Trial Proceedings 
During the phase between your first appearance at your arraignment and the actual trial, there may be many opportunities to raise a defense through motions. Often, the focus of the proceeding will be on your constitutional rights in pre-arrest investigations, interviews by the police, and the circumstances of your detention. Examples of how law enforcement or prosecutors may violate your civil liberties include:
Not informing you of your rights pursuant to an arrest;
Denying your request to have an attorney represent you;
Conducting a search or seizure of property without a proper warrant;
Not having a reasonable basis to stop your vehicle;
Not having a reasonable basis to conduct a DUI investigation;
Not having probable cause to make an arrest;
Not having sufficient probable cause to administer a breath or blood test.
Other Defenses:
Failure to follow the proper protocol for administering the standardized field sobriety testing to a suspect;
Failure to administer a properly calibrated breath test or Intoxilyzer test;
Failure to wait the appropriate amount of time before administering the breath test;
Administering a blood test without consent of the accused or without sufficient probable cause.

You Can Rely on a Delaware Criminal Defense Attorney to Defend Your Interests 
Ultimately, the best strategy to protect your interests in a Delaware criminal case is to retain a lawyer who has considerable experience, skills in the courtroom, and knowledge of the relevant laws governing your case. Criminal defense Attorney Michael W. Modica has spent years defending clients in Wilmington, New Castle County, and throughout Delaware. Please call 302.600.1261 to set up a consultation or visit the firm website for more information.