Understanding Delaware's Statutory Rape Laws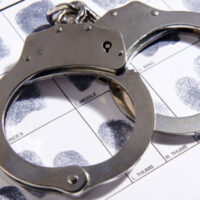 Statutory rape laws in the US can be tricky because they attempt to strike a balance between the protection of vulnerable children and the realization that young adults are sexually active. Delaware statutory rape laws follow the approach of other jurisdictions, where age of the victim and the offender are both critical details. In general, younger victims are legally unable to consent to sexual contact, despite the fact that some have higher levels of maturity. At the same time, when you have a younger offender and the sexual activity was consensual, the charges are not as serious.
However, it is critical to obtain information beyond this basic summary if you are facing charges for statutory rape. The charges may be lesser based upon age, but the law is not lenient. These are still felony cases that carry serious punishment if you are convicted. A Wilmington sex crimes defense attorney will protect your rights during the criminal process, but some additional details about statutory rape in Delaware is useful.
Multiple Forms of Statutory Rape: Age is an important factor for both the victim and offender, but the sex crimes against minors are organized by the type of conduct as well:
Unlawful Sexual Contact in the Second Degree occurs when a person has sex with someone under 18 years old, and it is a Class F Felony.
It is a Class D Felony to commit Unlawful Sexual Contact in the Second Degree, which involves sexual contact with a victim under 13 years old.
Fourth Degree Rape is sexual intercourse with a person who is 15 years old or less, or when the victim is under 18 and the offender is 30 years or older. This sex crime is a Class C Felony.
Rape in the Third Degree is a Class B Felony, and it occurs in two scenarios: A victim who is 15 or younger having sexual intercourse with a person at least 10 years older OR the victim is 13 years or younger and the defendant is 19 years or older.
Second Degree Rape is also a Class B Felony. A person could be arrested for having sexual contact with penetration with a victim 12 years old or younger. The law applies to offenders who are at least 18 years old.
It is a Class A Felony to commit Rape in the First Degree, which is sexual intercourse with a child 12 years or less.
Registration as a Sex Offender: All felony cases involve long prison terms, from 3 years in prison for a Class F Felony to life behind bars for a conviction on Class A Felony charges. However, sex crimes also involve collateral consequences, and an important one is the requirement to register as a sex offender.
Trust a New Castle County Sex Crime Defense Lawyer for Help with the Charges
To learn more about defenses to statutory rape charges in Delaware, please contact Attorney Michael W. Modica. You can set up a consultation at our Wilmington, DE office by calling 302.600.1262 or visiting our website. After learning about your circumstances, we can advise you on potential strategies.
Source:
delcode.delaware.gov/title11/c005/sc02/index.html#770