Unexpected Consequences Of Student Crimes In Delaware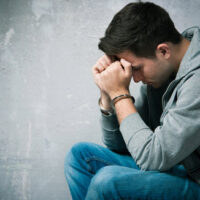 There are the implications you expect after being arrested for a crime, but you might be surprised about what happens when you are a student at a Delaware college or university. In addition to the state's classification of offenses and designation of punishment for felonies and misdemeanors, the regulatory environment at a higher education facility adds a level of complexity. There are important questions about your rights and how they overlap with a student's interests in the context of education, especially considering the harsh policies some institutions have implemented as far as disciplinary action.
If you are currently enrolled in college and were recently arrested, it is critical to retain a University of Delaware student crimes defense lawyer for assistance with both the criminal process AND university proceedings. Some information about the unexpected consequences of student crimes should be convincing.
4 Things to Know About the Implications of Student Crimes 
While your main concerns with a criminal case might be jail time and fines, your education, career, and future are also at stake after an arrest. Keep in mind the following points:
When a crime is committed on school property, an off-campus event, or against another student or faculty member, the student will be brought before a disciplinary board.
Many Delaware universities have a code of conduct that applies to all students regardless of location, victim, or other underlying circumstances. Being arrested for offenses designated by these policies may also lead to student disciplinary proceedings.
There are certain crimes that are more likely to occur in the higher education environment, which means law enforcement and campus police are more aggressive in pursuing offenders. Students often face charges related to:

Drug possession, trafficking, and manufacturing;
Underage drinking and/or possession of alcohol;
Criminal mischief, trespassing, and disorderly conduct; and
Driving while under the influence of alcohol or drugs.

Allegations involving sexual assault, rape, and other sex crimes are also common in college settings, and these matters bring civil rights issues into the picture. Title IX requires schools to establish procedures for addressing sexual discrimination, including harassment, violence, and other misconduct. Universities can apply general disciplinary procedures to an alleged offender.
Consequences of School Disciplinary Proceedings 
Depending on the circumstances, a Delaware university may decide to put you on probation, issue a fine, or notify your parents about student crimes. However, an institution does have the power to issue a suspension or expel you, possibly preventing you from getting the education you need for your career. 
Contact a New Castle County Student Crimes Defense Attorney Right Away 
It may come as a shock to learn about the extensive, harmful implications on your freedoms and education when you face criminal charges as a Delaware college student. The best strategy to obtain favorable outcomes in a criminal case and university disciplinary action is to work with an experienced lawyer. For more information on how our team can help, please contact Attorney Michael W. Modica. You can call 302.600.1262 or go online to schedule a consultation at our Wilmington, DE office.
Resource:
delcode.delaware.gov/title11/c042/