University of Delaware Among Top College Party Schools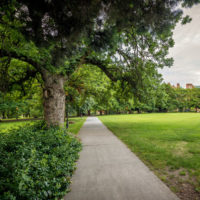 The University of Delaware may rank high among other public universities in terms of scholastics, the school recently earned an accolade of a somewhat dubious nature: In an August 14, 2018, WTOP named the home of the Blue Hens as the number one party college in the nation, where students are more likely to quench their thirst for alcohol rather than knowledge. The ranking was based upon surveys conducted across the US, with students answering questions about their use of alcohol and drugs, and the number of hours they studied outside the classroom per day.
With the release of this information, you can be sure that law enforcement at the state and county level, along with Newark City Police and campus officials, will be cracking down on a wide range of student crimes. Though any crime carries potential punishment, the implications for co-eds can be more extensive. For this reason, it is important to work with a University of Delaware student crimes lawyer who can help you obtain a favorable result in court and on campus.
Common Types of On-Campus Crime 
Not surprisingly, most student offenses are alcohol-related and are more likely the result of poor judgment than criminal intent. Underage drinking, public intoxication, and possession of alcohol are among the most frequently charged crimes. If you are operating a motorized vehicle at the same time, you could also be arrested for drunk driving. Law enforcement is also on the lookout for drug possession, especially marijuana. Even though other states have legalized pot and Delaware has decriminalized small amounts, possession remains a crime.
You may face more serious charges for student crimes that involve theft or violence, such as fighting at a bar, on campus, or in the dorms. University of Delaware has zero tolerance for sex crimes, including offensive touching, rape, assault, and related offenses. 
Potential Penalties for Student Crimes 
The criminal implications for student crimes include the typical sanctions of jail time, fines, and community service. A drunk driving conviction may also result in a revocation of your driving privileges. However, you may not realize how criminal activity can impact your status as a student – in some cases, even if you are charged but not convicted. You could face expulsion from college, putting your future in jeopardy and disrupting your career objectives. 
Options for First-Time Offenders
Students with no prior record may qualify for a Delaware diversion program termed Probation Before Judgment. Essentially, your criminal case is deferred while you complete the conditions of probation implemented by the judge. If you meet all terms and are not involved in any additional criminal activity, the charges are dismissed. No conviction will appear on your record and you can expunge the arrest record.
Trust a Delaware Criminal Defense Attorney to Help with Student Crimes Charges 
Your academic future is at stake if you are arrested for student crimes in Delaware, so it is critical to retain an experienced lawyer to pursue all strategies for a positive outcome. If you would like to hear more about your options, please contact the Wilmington, DE office of Attorney Michael W. Modica to schedule a free consultation.
Resource:
wtop.com/education/2018/08/drunk-u-top-college-party-schools-named/