Unlawful Sexual Contact In Delaware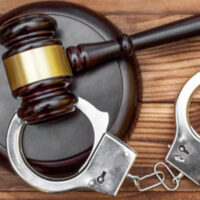 You are probably aware that molestation is a serious criminal offense in all US states, but the terminology can vary considerably. The Delaware criminal code uses the term Unlawful Sexual Contact to describe what is familiarly known as molestation, and there are three separate, distinct offenses prohibited by the statute. Though this sex crime may be charged as a misdemeanor or felony depending on the circumstances, the sentence for a conviction is harsh. Plus, Unlawful Sexual Contact may trigger the requirement to register as a sex offender for the rest of your life.
If you were arrested for Unlawful Sexual Contact, keep in mind that you have a wide range of defenses and strategies to fight the charges. Your Wilmington sex crimes defense attorney will handle the details and work to obtain a favorable outcome at different stages of the criminal process. It is also helpful to review a summary of the laws so you know what to expect.
Three Forms of Unlawful Sexual Contact: Delaware's statute separates the offenses in terms of degree:
Unlawful Sexual Contact in the Third Degree occurs when an individual has or directs someone else to have contact with the victim, knowing that the conduct is offensive or nonconsensual. This crime is a Class A Misdemeanor punishable by a year in jail.
Age enters the picture with Unlawful Sexual Contact in the Second Degree, a Class F Felony. This offense makes it unlawful to have sexual contact with someone under 18 years old or cause a third party to do so. If convicted, you face up to 3 years in prison.
Unlawful Sexual Contact in the First Degree involves physical violence. To be convicted for this sex crime, the prosecution must prove the essential elements of the Second or Third Degree versions. The prosecutor also needs to show that, during commission of the offense, the defendant:

Caused injuries to the victim;
 Displayed a deadly weapon; or,
Represented to the victim that he or she possessed a deadly weapon.
A person can also be charged with this First Degree offense by engaging in Second or Third Degree Unlawful Sexual Contact with a victim under 13 years old. The crime is a Class D Felony, for which a judge could sentence you to a maximum of 8 years in prison.
 Defenses in Delaware Sex Crimes Cases: The most powerful defense is evidence that the accuser's claims are false or that the contact was not offensive. You might also show that there was consent, though consent is not a defense for Unlawful Sexual Contact involving minors. Another strategy is plea bargaining, potentially taking felony charges down to a misdemeanor.
Set Up a Consultation with a Delaware Sex Crimes Defense Lawyer
An overview of Delaware's statute on Unlawful Sexual Contact is useful, but you will need knowledgeable legal counsel for help with a real life case. To learn more about potential defenses, please contact Attorney Michael W. Modica. Individuals in New Castle County and the surrounding region can set up a consultation by calling 302.600.1262 or visiting us online.
Source:
delcode.delaware.gov/title11/c005/sc02/index.html#767