US Marshals in Delaware Cracking Down on Fraud Crimes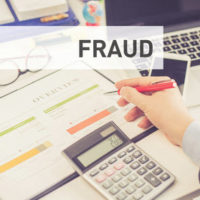 The U.S. Marshal for the District of Delaware recently issued an alert warning consumers about different fraud schemes that are expected to increase in frequency around the holidays. According to a November 21, 2017 report from online news source Delaware Online, the perpetrators call unsuspecting individuals and claim to be law enforcement officers. A fraudster may tell a victim that there is a warrant for his or her arrest on a minor offense, which can be voided by payment of a fine. Many individuals have complied by providing a credit card number over the phone, with some losing hundreds of thousands of dollars to the scam. Federal and state officials are cracking down on this type of fraud scheme in Delaware, known as Unlawful Use of a Payment Card.
Prohibited Activities 
Various fraud crimes are listed under the Offenses Involving Property section of the Delaware Criminal Code. A person may face charges of Unlawful Use of a Payment Card if he or she utilizes a payment card to obtain money or other items of value, with the knowledge that the card:
Was obtained unlawfully, such as through theft or forgery, or a fake;
Is the property of another person who did not authorize its use;
Has been canceled or revoked; or,
Is unauthorized by the issuer for other usage for any reason.

Definition of "Payment" Card 
The statute includes any instrument issued to a person for use in making purchases or obtaining money, either:
Through a credit account;
By withdrawal of funds from a deposit account; or,
Via value stored on the instruction, such as a gift card.
Note that the definition of payment card also includes devices, such as the use of a smartphone in paying for goods and services.
Penalties for a Conviction Unlawful Use of a Payment Card 
The key to this fraud offense is the value of the items or funds that are the subject of the crime. Where the value is $1,499 or less, Unlawful Use of a Payment Card is a Class A Misdemeanor. A judge may issue a sentence up to one year in prison and a maximum fine of $2,300, plus the order may include paying restitution to the victim.
If the value is $1,500 or more, the crime is a Class G Felony punishable by incarceration up to two years. However, where the fraud victim is 62 years or older and the value is $1,500 or more, the offense is a Class F Felony that carries a potential jail sentence up to three years.
Trust a Delaware Criminal Defense Attorney to Protect Your Rights 
If you are facing charges for Unlawful Use of a Payment Card or similar offenses, your best defense strategy is to contact a knowledgeable lawyer right away. Delaware criminal defense attorney Michael W. Modica has over 30 years of experience representing clients arrested for fraud and he can help you, too. Please contact our office in Wilmington, DE to schedule a consultation or with questions about your case.
Resource:
delawareonline.com/story/news/crime/2017/11/21/u-s-marshals-warn-phishing-scam/881894001/