Weapons Charges in Connection with Felonies Under Delaware Law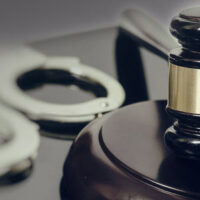 Many of Delaware's laws on dangerous weapons make it unlawful to possess certain types of items or carry them designated places, even if you never do anything with them. However, the stakes are higher when you do employ certain items while engaged in criminal activity. Delaware has two statutory provisions that bar possession of deadly weapons and firearms during commission of a felony. In other words, the offense is typically tacked on by police who are already arresting someone for a crime.
Possessing unlawful weapons is a separate offense, so you could face penalties for the act of possession as well as the underlying crime. Plus, Delaware has a broad definition of what conduct constitutes possession. There are ways to fight the allegations, so it is important to consult with a Wilmington weapons charges defense attorney at the earliest stages of your case. An overview of the legal concepts is also helpful.
Overview of the Laws on Weapons Possession During a Felony: There are certain elements a prosecutor must prove, beyond a reasonable doubt, to convict a defendant.
 There must be evidence that you had an unlawful item either on your person or within your control, which constitutes actual or constructive possession.
The item in your possession must be one that is prescribed by law. Delaware weapons statutes cover firearms and such deadly weapons as knives, baseball bats, razors, heavy chains, and many others.
You must be engaged in the commission of a felony offense. You may still face charges for a misdemeanor if that is the crime you were committing, but there would not be a separate charge for possessing a deadly weapon or firearm.
Penalties for a Conviction: Possession of weapons during commission of a felony is a Class B Felony, whether you had a deadly weapon or a firearm. However, the punishment works differently.
A conviction for having a deadly weapon is a presumptive sentence of 2 to 5 years. It does not begin to run until you serve your time for the underlying felony.
Possessing a firearm while committing a felony brings mandatory minimum sentencing into play. A judge must order 3 years in prison, but the court could sentence up to 25 years' incarceration.
Defense Options: One strategy is to contest the prosecutor's evidence related to the elements above, preventing the government from proving guilt beyond a reasonable doubt. Another key defense focuses on the act of possession. You might have evidence showing that someone else had control or access, such as when a gun is stored in the glove box or trunk of a car.
Contact a Delaware Weapons Charges Defense Lawyer for Details
If you were arrested for possessing a deadly weapon or firearm while committing a felony, it is critical to get legal help with defenses. For information on possible strategies, please contact Attorney Michael W. Modica to set up a consultation. Individuals in New Castle County can call 302.600.1262 or visit our website to learn more about how we help with a wide range of criminal defense matters.
Source:
delcode.delaware.gov/title11/c005/sc07/index.html#1447