What Are Index Crimes In Delaware?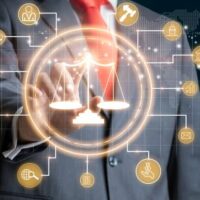 In addition to investigating crime, the FBI is also charged with tracking criminal activity for purposes of predicting trends and assessing the effectiveness of crime fighting efforts. The agency created the Uniform Crime Reporting (UCR) Program to assist with these efforts, and the regulations create a classification system for Part I and Part II offenses. The FBI pays special attention to Part I crimes and uses the data to calculate the US Crime Index. In this group are crimes that are serious, occur with regularity in all regions of the US, and are most likely to be reported to law enforcement.
Because they are used to calculate the Crime Index, Part I offenses are also familiarly known as "Index" crimes. Delaware may use different language as compared to the terminology used by the FBI, but almost all offenses in this class are felonies. While a Wilmington criminal defense attorney can assist if you are facing charges, an overview is helpful.
 List of Index Crimes 
The following offenses are categorized as Part I crimes, and information on the Delaware equivalent is helpful.
Willful Homicide: The intentional killing of another person, which is Murder in the First Degree;
Forcible Rape: Nonconsensual sex that involves injuries, use of a deadly weapon, or a victim under 13 years old, i.e., Unlawful Sexual Contact in the First Degree;
Robbery: Using or threatening to use force in connection with a theft crime; there are multiple degrees of robbery in Delaware;
Burglary: Familiarly known as breaking and entering, the laws in Delaware categorize burglary based on the type of building and time of day;
Aggravated Assault: This offense typically refers to situations where the victim suffers harm and/or the suspect uses a deadly weapon. Delaware classifies assault into three degrees that equate to this Index Crime.
Larceny Over $50: Theft crimes in Delaware operate according to the value of the item stolen, but they do not use the term larceny and the dollar amount does not coincide. You could be charged with theft for stealing anything under $1,500, and the crime is enhanced for higher amounts.
Motor Vehicle Theft: For purposes of FBI data tracking and Delaware criminal laws, stealing any vehicle that is self-propelled could lead to charges.
Arson: Intentionally starting a fire, causing an explosion, and related misconduct is termed arson in almost every jurisdiction.
 Penalties for Felony Convictions in Delaware 
Under state law, few of the offenses mentioned above are misdemeanors. If you are arrested for an Index Crime, the lowest level would typically be a Class F or G Felony, punishable by 2 to 3 years' incarceration respectively. The most serious offense could lead to Class A Felony charges, which may mean up to life in prison.
 A Delaware Criminal Defense Lawyer Can Provide Additional Details
 It is worthwhile to know how charges for Index Crimes could lead to serious punishment if you are convicted, but retaining legal representation is crucial if you were arrested. For more information, please contact Attorney Michael W. Modica. Individuals in New Castle County can call 302.600.1262 or go online to schedule a consultation. After learning about your case, we can advise you on defense options.
Source:
fbi.gov/ucr/cius_04/appendices/appendix_02.html