What Are Pretrial Defenses In Delaware Felony Drug Crimes Cases?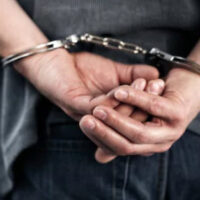 Delaware uses the familiar system of classifying crimes into felonies and misdemeanors, and most people are aware that the former category is more serious than the latter. A felony is generally any offense that could lead to jail time of 1 year or more, and Delaware sentencing for felonies is quite harsh for drug crimes. Possession, trafficking, and distribution charges could mean a maximum of 25 years to life in prison, and mandatory minimums apply to some cases.
Fortunately, there are defense options that could support your case in different ways. On the one hand, you could defeat the charges; on the other, defenses may weaken the government's case, making the prosecutor more likely to consider a plea bargain. With either strategy, it is possible to achieve your objectives during the pretrial stages. A Wilmington felony drug charges defense attorney can explain the advantages, but some options include:
Illegal Search and Seizure: One of your basic constitutional rights is to be free from unlawful investigations by police, and the details are contained in the Fourth Amendment. Officials are prohibited from conducting a search of your person, home, or business without a warrant signed by a judge. If they violate your rights, any evidence police obtain must be tossed out of court. In a drug crimes case, the prosecutor must show that you possessed, trafficked in, or manufactured a controlled substance. When this evidence is tossed, the government may not be able to meet its burden to prove guilt beyond a reasonable doubt.
Constructive Possession: The prosecutor must prove that you were in possession of a controlled substance, which is somewhat clear-cut when it is in your hand. However, the government may attempt to pursue charges based upon constructive possession. This concept refers to having the drugs within reach or otherwise within your control, to the exclusion of anyone else who might try to exercise control. When more than one person could have constructive possession, this may be the basis for a pretrial defense.
Lack of Knowledge: Many Delaware drug crimes require the prosecution to prove that the offender knew what the controlled substance was and that it was illegal. A lack of knowledge is a possible opportunity to get a dismissal during pretrial stages.
Motion Practice: None of these pretrial defenses is automatic, so you need to bring the issue before the court and request the judge to make a ruling. You do so by filing a motion with the court, often through a motion to suppress or compel evidence. When the case is weakened through a lack of evidence, a judge may dismiss the charges.
Count on a Delaware Felony Drug Charges Defense Lawyer for Assistance
Though you may have a pretrial defense, it is still critical to bring the relevant issues before the court and in compliance with procedural rules. Attorney Michael W. Modica is skilled in developing defense strategies for felony drug cases, so please call 302.600.1262 or go online to reach our Wilmington, DE office. We can set up a consultation to review your case and discuss next steps.
Source:
delcode.delaware.gov/title11/c042/#4205