What are the Penalties for Possessing a Destructive Weapon in Delaware?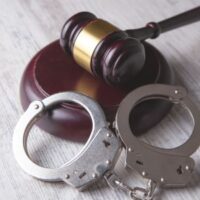 When you think of weapons charges, you probably assume the laws are directed at possession, illegal sales, and other unlawful activities involving firearms. However, Delaware has a statute on Possessing a Destructive Weapon, which includes items that are not guns. Violations of the law can lead to serious felony charges, which carry long prison terms and hefty fines. Plus, there are collateral consequences after you serve your sentence, especially impacts on your Second Amendment rights.
Because of the harsh implications, it is important to retain a skilled criminal defense lawyer to help fight charges for possessing an illegal weapon. There are defenses, and you can best leverage them when you have representation as soon as possible after an arrest. A Wilmington weapons charges attorney will develop a solid strategy that promotes your interests, and it is useful to review some basics about this specific weapons offense.
Overview of Possessing a Destructive Weapon in Delaware: Though the title of the crime includes the concept of possession, there are additional acts that are illegal. When a weapon is defined as destructive, a person could face charges for:
Making, producing, or generating;
Selling, either for money or other items of value;
Transferring;
Purchasing; and,
Receiving.
Note that possession may be actual or constructive. Having a destructive weapon on your person, tucked into a waistband, or in a pocket is actual possession. When the item is under control, though not on your body, you could still be arrested for constructive possession. For example, having an unlawful item in your car's trunk or glove box would probably lead to charges for Possessing a Destructive Weapon.
 What Constitutes a Destructive Weapon: The following items are considered destructive weapons under the statute:
A bomb;
Bombshells and casings;
Gun silencers;
Sawed-off shotguns;
Machine guns, including any weapon that could be adapted to use as a machine gun; and,
Bump stocks and other enhancements to firearms that increase their power or rate of fire.
 Penalties for Possessing a Destructive Weapon: For most violations of the law, the charges are a Class E Felony. If you are convicted, a judge could order up to three years in prison. However, if your only crime is possession of a bump stock or other enhancement, the offense is a Class B Misdemeanor. A conviction could lead to a maximum of six months in jail. Plus, a judge will issue fines for both misdemeanor and felony cases.
Keep in mind that being convicted of a felony means you cannot possess a firearm unless you have your rights restored.
Schedule a Consultation with a Delaware Weapons Crimes Defense Lawyer
When you realize the harsh penalties for Possessing a Destructive Weapon, you see how important it is to have legal counsel on your side. For more information on defenses and strategy, please contact Attorney Michael W. Modica. You can reach our Wilmington, DE office by calling 302.600.1262 or visiting our website. We are happy to set up a consultation to learn more about your case and discuss next steps.
Source:
delcode.delaware.gov/title11/c005/sc07/index.html#1444