What Does It Mean To Be A Habitual Offender Under Delaware Criminal Law?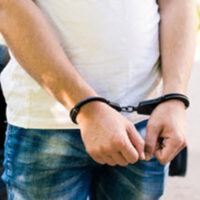 There was a time in Delaware when judges had no discretion when establishing penalties for someone convicted multiple times for designated crimes, meaning the judge was not allowed to consider any factors or deviate from the sentencing guidelines. Much of this harsh, draconian approach to criminal offenses changed when lawmakers enacted significant reforms to the system. The new statute on habitual criminals eliminates certain mandatory sentences, allowing judges to make decisions based upon the reality of the case.
Still, the statute includes plenty of "teeth" that can bite you in unexpected ways if you do not understand what it means to have habitual offender status in Delaware. Working with a skilled Wilmington habitual offender defense attorney will give you an edge, but some background information may be useful.
A Look Back at the Pre-Reform Habitual Criminal Statute 
The best way to understand the major impact of the reforms is to outline how Delaware law used to apply to habitual offenders. Under the two-tier system:
Section A Offenses: Upon conviction for a fourth felony of any kind, a person is declared a habitual offender and eligible for up to life in prison at the discretion of the judge. If the fourth conviction was for a violent felony, the mandatory minimum sentence would automatically be the maximum possible punishment.
Section B Offenses: There are violent felonies designated by the old law that would be punishable by a mandatory sentence of life in prison for a conviction. Murder, assault, and rape are included on the list, as is drug dealing. 
Overview of Delaware's Habitual Offender Law 
The reforms eliminated the crimes designated for a mandatory life sentence, and so all violent felonies are treated the same. In addition, drug offenses are excluded from the habitual offender law, eliminating the mandatory minimum life sentence. Other important points include:
A conviction for a third violent felony OR fourth felony of any kind qualifies you for habitual offender status, so a judge may sentence life in prison.
If you have three felonies of any kind, a fourth conviction for a violent felony means your minimum sentence will be half the maximum.
Convictions for two nonviolent felonies, plus one violent felony, will lead to a maximum sentence for the crime at issue.
There is now a procedure to petition the court for a sentence modification, and inmates currently serving their sentences can also apply.
A Delaware Criminal Defense Lawyer Can Help You Understand Your Rights 
The reformed habitual offender statute has been effective since 2016, so it will impact your case if you were arrested for any of the applicable crimes. Because changes to key criminal law happen frequently, it is wise to retain legal counsel that stays current on the legal landscape. To learn how our team can help with your case, please call 302.600.1262 or go online to set up a consultation with Attorney Michael W. Modica. We can meet with you at our New Castle County office to discuss the details and potential defenses.
Resource:
delcode.delaware.gov/title11/c042/#4214