What Does the State Have to Prove for Fourth Degree Rape in Maryland?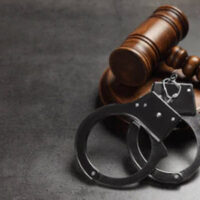 Sex crimes in Delaware involve strict laws and extremely harsh penalties, especially for the four offenses classified as rape. First Degree is the most serious, but the Delaware criminal statute on Fourth Degree Rape still carries long prison sentences and hefty fines. For many people convicted of the offense, some of the most damaging, harmful effects come from the requirement to register as a sex offender. The consequences can follow you around for life.
The best way to avoid harsh punishment is to aggressively fight the charges, and there are many different defenses available that may apply in a Fourth Degree Rape case. However, your first line of attack is preventing the government from proving its case. Your Wilmington sex crimes defense lawyer will develop a strategy to expose weaknesses, rendering the prosecutor unable to meet its burden. It is also helpful to review some background on what the government needs to show in court.
Prosecutor's Burden of Proof: The most important fact to know about a criminal case is that the prosecution must prove every element of the crime beyond a reasonable doubt. This is the heaviest burden in all of the US judicial system, and a mere question in the mind of a juror may lead the government to fail.
With a Fourth Degree Rape case, there are three different types of misconduct that violate the law:
The offender intentionally has sex with another person who has not yet turned 16 years old.
The offender has sex with a person who is under 18, when the offender is 30 years or older.
The offender sex with someone without their consent, or where the victim is under 16 years old.
The prosecutor must prove these facts for the respective crimes, beyond a reasonable doubt, to obtain a conviction.
Penalties for Fourth Degree Rape: This sex crime is a Class C Felony, so a judge could sentence you to a maximum of 15 years in prison if convicted. There are also fines that vary depending on your case, and you may need to pay restitution if the court determines that your actions caused injuries and related harm to the victim.
When convicted of a sex offense, there is also the requirement to register as a sex offender according to the rules that apply to your crime. You may need to confirm your address and place of work as often as every 90 days, or every 6 months to a year for others. It may be possible to be removed from the sex offender registry through a petition to the court.
Consult with a Delaware Sex Crimes Defense Attorney Right Away
When you know that the government has such a heavy burden to prove Fourth Degree Rape, you realize that taking advantage of all defense opportunities is critical. For more information on strategies to fight the charges or negotiate a plea, please contact Attorney Michael W. Modica. You can set up a consultation at our Wilmington, DE office by calling 302.600.1262 or visiting us online.
Source:
delcode.delaware.gov/title11/c005/sc02/index.html#770