What Drug Crimes Are Felonies In Delaware?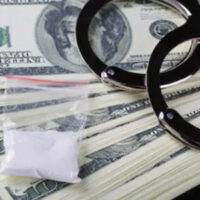 Delaware criminal laws are extremely tough on drug offenses, but there are certainly some that are more serious than others. The state criminal code includes a section on classification of offenses, with some minor drug crimes falling in the misdemeanor category. However, under certain circumstances, an arrest could lead to felony drug charges, punishable by long prison terms, hefty fines, and many other criminal consequences.
If you were arrested for drug crimes, it is important to understand how Delaware law designates the different offenses as felonies, misdemeanors, and lesser infractions. Underlying circumstances often have just as much to do with the charges as the acts that directly violate laws on controlled substances. It is important to rely on a Wilmington felony charges attorney for assistance, but it may be helpful to review the statutory landscape.
Felony Versus Misdemeanor Drug Offenses in Delaware 
All state crimes fall into one of these two categories, including drug crimes. A felony is the more serious offense, possibly leading to at least one year in prison; misdemeanors are punishable by up to one year in jail. The nature of the crimes will depend upon the amount and type of controlled substance, as well as the actions an accused takes with respect to the drugs.
Simple possession is a Class B Misdemeanor, though it could be elevated to a Class A Misdemeanor in some cases.
Other drug-related activity will typically be a felony, including manufacturing, delivering a controlled substance, possession with intent to deliver, and possession of certain drugs or amounts. The charges range from a Class D Felony, punishable by up to eight years in prison, up to a Class B Felony – which could mean up to 25 years' incarceration.
There is an exception for small amounts of marijuana intended for private use by a first-time offender. Due to Delaware decriminalizing pot, the matter is a civil penalty of $100. 
Factors That Affect Drug Charges
Beyond the basic statutory distinction, there are certain legal issues that affect whether you are charged with a felony or misdemeanor for a drug crime. In some cases, a misdemeanor could even become a more serious felony. Relevant factors include: 
Your criminal history, particularly previous drug crime convictions;
Delaware's organization system for various controlled substances, with the weight and type of drug being grouped into Tiers 1 through 5; and,
The presence of any aggravating factors, such as engaging in drug-related activity on school grounds or resisting arrest.
Count on a New Castle County, DE Drug Crimes Defense Lawyer 
This summary of Delaware drug offenses is a useful guide, but you will need a dedicated legal team to defend your interests if you are facing felony charges. You may have options to reduce the crime to a misdemeanor, work out a plea arrangement, or obtain another favorable outcome, so please contact Attorney Michael W. Modica to learn more. You can reach our Wilmington, DE office to set up a consultation by calling 302.600.1262 or checking out our website.
Resource:
delcode.delaware.gov/title11/c042/