What Is A Sentence Modification In A Delaware Criminal Case?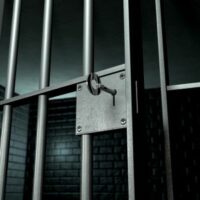 When you are convicted of a crime in Delaware, you will either be sentenced during the same proceeding or at a sentencing hearing to be conducted some time after the verdict. With both scenarios, it is usually the presiding judge that will issue penalties. In some cases, the judge may not be entirely fair after hearing all testimony, side bars, and other details. If the punishment is unnecessarily severe, biased, or otherwise defective, the Delaware's Rules of Criminal Procedure allow the defendant to seek a sentence modification. It may be possible to reduce jail time, fines, or other penalties.
There is a strict process for sentence modifications, and the legal requirements are complex for raising the issue before the court. Mistakes can lead to harsh consequences, so it is best to retain skilled representation for assistance. A Wilmington sentence modifications attorney can handle the details, but there are a few facts you should know about how these cases work.
Deadlines for Modifying a Sentence 
You initiate the process by filing a Motion for Reduction/Modification of Sentence with the court, and timing is critical. You must file your documents within 90 days after the sentence was handed down. It is possible to file after the deadline, but you must either:
Allege extraordinary circumstances that prevented you from taking action; OR,
Have the Department of Correction file the motion on your behalf. 
Contents of the Motion for Sentence Modification
 You must supply basic information, particularly the correct case ID number. Plus, your motion must state the specific grounds for the relief that you seek, with explicit detail. Make sure to include copies of all documents and statements that support your request for a sentence modification.
 Hearings on Reducing or Modifying 
In some cases, the sentence modification may be approved or denied by the judge without a hearing. You could request a hearing to present your case before the court, but a judge could reject this request as well. If you do get your day in court, the burden is on you to prove why the sentence should be reduced.
Input from Potential Victims 
If the crime involved harm to a victim, he or she does not have the right to contest sentence modifications. However, the government may have the victim participate if there is a hearing.
 A Sentence Modification is NOT an Appeal 
Though you are requesting the court to change the terms of your sentence, the process is not the same as an appeal. A sentence modification does not contest the finding of guilt; it is a request that the court reduce jail time. An appeal asks another court to review the trial proceedings and correct errors.
 Speak to a Delaware Criminal Defense Lawyer About Sentence Modifications
These facts are useful for understanding the basics about reducing your sentence after conviction, but you can see how legal representation benefits your position. To learn more about sentence modifications, please contact Attorney Michael W. Modica. You can schedule a consultation at our Wilmington, DE office by calling 302.600.1262 or visiting our website.
Source:
courts.delaware.gov/rules/pdf/superior_criminal_rules_2016.pdf