What Is "Occupational" Fraud Under Delaware Criminal Laws?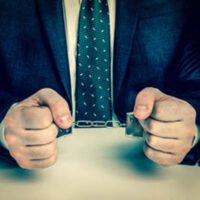 Fraud is an umbrella term that covers many different types of schemes in which a perpetrator misappropriated the property of another through use of false statements or deception. One specific type that is on the rise in the US is occupational fraud, which the Association of Certified Fraud (ACFE) defines as knowing misrepresentation of the truth or concealment of facts that induces another to act in an employment-related context. There are many different types of schemes that could provide financial gain to a perpetrator, many of which constitute white collar crimes. As such, law enforcement is diligent about investigating and apprehending offenders.
However, the term "occupational fraud" is not used under Delaware criminal laws. The prohibitions on illegal activity stem from theft laws and statutes on offenses involving property. Certain misconduct could still lead to serious charges and harsh punishment, so it is important to retain a Wilmington white collar crimes defense attorney for help. Some background information on occupational fraud may also be useful.
 Examples of Occupational Fraud Schemes 
The term itself makes it clear that this type of fraud is connected to employment and business relationships, and these are environments that involve an element of trust. There are three general categories of occupational fraud, which can affect the charges an offender may face:
Asset Misappropriation: An executive or employee steals or misuses an organization's resources for their own financial gain. Allegations include skimming, payroll fraud, misstatements in connection with expense reports, and check tampering.
Corruption: This form of occupational fraud occurs when someone uses influence or power to derive financial gain out of a transaction, when doing so violates legal obligations to the employer or company. The most common schemes involve bribes, kickbacks, and bid-rigging.
Financial Statement Fraud: When an individual is responsible for the information in an organization's financial reports, it is a crime to intentionally make misrepresentations. 
Penalties and Defenses to Occupational Fraud 
The basic form of the crime is a Class A Misdemeanor, punishable by a year in jail and $2,300 fine. However, it is a Class G Felony when the amount misappropriated is in excess of $1,500. You could face up to 2 years in prison, plus a fine. In addition:
It is a Class D Felony if convicted for occupational fraud in amounts ranging from $50,000 to $100,000. The maximum sentence is 8 years.
Occupational fraud in excess of $100,000 is a Class B Felony. A conviction triggers mandatory minimum sentencing, so a judge must order 2 years in prison. However, the maximum is 25 years' incarceration.
Note that the court will also order restitution for occupational fraud charges, requiring a convicted defendant to pay back the victim for all losses.
Contact a White Collar Crimes Defense Lawyer to Discuss Options
If you are facing charges for occupational fraud, you should make it a priority to retain experienced legal representation for assistance with your defense. Please contact Attorney Michael W. Modica right away to schedule a consultation at our offices in Wilmington, DE. You can reach a member of our team by calling 302.600.1262 or going online.
Source:
acfe.com/fraud-resources/fraud-101-what-is-fraud