What Issues Can I Appeal in a Delaware Criminal Case?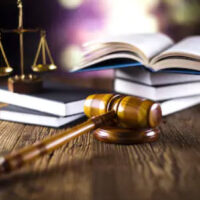 A conviction and sentencing may seem to bring an end to your Delaware criminal case, but you have additional legal options by appealing one or more findings by the trial court. Many people in your position do request that an appellate court review legal errors that may have affected the outcome: The US Bureau of Justice Statistics reports that appeals resulted in reversal for around 20-25 percent of cases, including those involving drug trafficking, larceny or theft, sex crimes, and even homicide. A reversal may not always mean you will be acquitted or the charges dismissed, but you may gain an advantage by having an appeals court analyze mistakes by a lower court.
As such, it is worthwhile to discuss your options with a Delaware criminal appeals lawyer. In addition, you may benefit from reviewing some information on what you can appeal and how the appellate process works.
Overview of Appeals in Criminal Cases: When you appeal a decision by the trial court, there is no retrial in the courtroom. Instead, the appellate court will focus on the record of the trial court proceedings – from your very first pretrial appearance to any motions after the verdict. The record will include transcripts taken by the court reporter, along with any exhibits the prosecutor and defendant introduced at trial.
Appellate judges will also review the briefs submitted by both of the parties. Your brief will identify the areas where you believe the trial court erred, along with arguments on why the finding is a mistake. In some cases, the parties will conduct oral arguments before their appeals court to clarify or expand upon the issues in the written briefs. 
Issues You Can Raise on Appeal: The most common grounds for appeal in Delaware criminal cases include legal error by the judge and juror misconduct. Every case is different, but defendants will usually contest the trial court's findings related to: 
Conviction: Criminal cases may proceed to a jury trial, but some are decided by the judge in a bench trial. Certain decisions made by the court may affect the outcome, such as a judge's order regarding the admissibility of evidence. Information might have been improperly excluded and it could clear you; alternatively, some evidence that was allowed at trial should have been tossed. An appellate court might overturn the trial judge's decision, essentially changing the facts and giving you a basis to appeal the conviction.
Sentencing: You can contest the sentence handed down by the judge, in addition to or instead of the conviction. An example might be where the judge did not properly consider mitigating factors that could reduce the jail term.
Talk to a Delaware Criminal Appeals Attorney About Your Options 
If you think you may have grounds to appeal an erroneous conviction, sentence, or other mistakes made by the trial court in your criminal case, please contact Wilmington criminal appeals attorney Michael W. Modica. You can schedule a consultation at our office by calling 302.600.1262 or via our website. Once we review your circumstances, we can advise you on post-conviction alternatives.
Resource:
bjs.gov/content/pub/pdf/casc.pdf