What Separates Assault And Aggravated Assault In Delaware?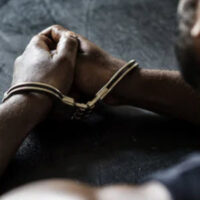 There are multiple degrees of assault in Delaware, but the basic definition is intentionally causing physical injury to another person. Under certain circumstances, the crime is elevated to the much more serious charge of aggravated assault. Based upon statistics reported in the Crime in Delaware Quick Facts, it is clear that police and prosecutors are aggressive about pursuing charges. Every year, more than 3,300 people are arrested for aggravated assault. More than two-thirds of these arrests are in New Castle County and Wilmington.
If you or someone you know was arrested, you may wonder about what separates simple and aggravated assault. Delaware does not use the term, but instead classifies assault according to degree. The provisions are similar to what many people know about aggravated assault, and a Wilmington aggravated assault defense attorney can describe details. It is also useful to review some basics.
 When a Crime Becomes Aggravated Assault: The Crime in Delaware report works by the FBI definition of aggravated assault, which is an unlawful attack:
Where the offender uses a dangerous weapon or displays it as a threat; OR
That results in severe bodily injury to the victim, such as broken bones, internal injuries, or loss of consciousness.
A firearm or knife will always be considered a dangerous weapon, but there are other objects that could lead to aggravated assault charges when used or displayed. You can expect that a baseball bat, pipe, or broken bottle would be considered dangerous, though it might surprise you to learn that fists, hands, and feet might also be included. When someone attempts to run over a victim with a car, even the vehicle could be considered a dangerous weapon.
 Penalties for Aggravated Assault in Delaware: Assault in the Second and First Degree are offenses that are most closely associated with aggravated assault in Delaware. Use of a deadly weapon or dangerous instrument is an element in some cases, but the charges may also be related to:
Status of the Victim: The offense is more serious when it involves an attack on public safety officers, health care providers, the elderly, and pregnant women.
Injuries to the Victim: In Delaware, there is a distinction between physical injury and serious physical injury. The statute also mentions harm that results in amputation, disability, and injuries to internal organs. 
If convicted of Second Degree Assault, a Class D Felony, you face up to 8 years in prison. Assault in the First Degree is a Class B Felony, which carries a mandatory minimum sentence. A judge must order 2 years in prison, but the court could sentence a maximum of 25 years' incarceration.
Get Help from a Delaware Aggravated Assault Defense Lawyer
The statutory language may not use the term aggravated to define assault crimes, but the equivalent offense is still just as serious as you expect. For more information, please contact the Wilmington, DE office of Attorney Michael W. Modica. You can schedule a consultation by calling 302.600.1262 or checking us out online. After reviewing your circumstances, a New Castle County criminal defense lawyer can advise you on legal options.
Source:
sac.delaware.gov/wp-content/uploads/sites/64/2021/12/Aggravated-Assault-2020-Fact-Sheet.pdf