What To Do If You Are Accused Of Child Abuse In Delaware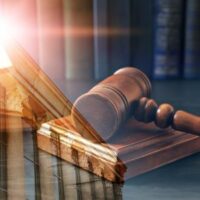 Whether child abuse charges stem from false allegations or a momentary lapse in judgment, your actions after being arrested are critical to how your case unfolds in court. Under the Delaware criminal code on offenses against children, even lesser charges are treated as a Class A Misdemeanor punishable by a year in jail. However, the most serious child abuse cases can lead to felony charges. For a Class B Felony, you face a mandatory minimum of 2 years in prison, though the judge could sentence up to 25 years' incarceration.
It is not just the penalties for a child abuse conviction that are concerning: Prosecutors are aggressive in pursuing criminal charges against someone accused of harming these young, vulnerable victims. You still have rights to protect, so your first priority should be consulting with a Wilmington child abuse defense attorney about strategies. Plus, some additional tips may help you support your case. 
Exercise Your Right to Remain Silent 
Both the US and Delaware Constitutions protect your right against self-incrimination, so take advantage of these provisions. Police cannot force you to answer questions or provide information, and never voluntarily offer statements. Even if you are professing your innocence, you could reveal too much. Your words can be used against you in court, so it is best to not give the government evidence it can use to convict. 
Cooperate with an Official Investigation 
Your right to remain silent is crucial, but it must be balanced with any investigation by Delaware's Division of Family Services (DFS). If you resist or are confrontational with officials, they might step up their efforts. It is important to cooperate with the investigation, but never meet with DFS unless your attorney is present.
Gather Evidence 
When you must defend allegations of child abuse, there is often information in your possession that supports your position. The following evidence may serve to counter the accusations:
Texts and email messages;
Input from family, friends, and loved ones who can serve as character witnesses; and
Medical and school records that disprove violence, if the child is your own. 
Use Caution in Communicating with Your Child's Other Parent 
Child abuse charges may come up in connection with divorce cases or proceedings involving child custody; it is often in this context that false allegations arise. One parent might attempt to gain an advantage by accusing the other of child abuse. If this describes your situation, you must be very careful in interacting with your child's other parent. Do not reach out to deny the allegations or make threats. It is best to allow your attorney to handle communications and assist with encounters.
A New Castle County Child Abuse Defense Lawyer Will Advise You 
By following these tips, you play a powerful role in your own defense. Still, retaining legal help is critical, so please contact Attorney Michael W. Modica to learn more about options for fighting the charges. You can schedule a consultation at our Wilmington, DE office by calling 302.600.1262 or checking out our website.
Resource:
delcode.delaware.gov/title11/c005/sc05/index.html#1100