What to do if You're Accused of Domestic Violence in Delaware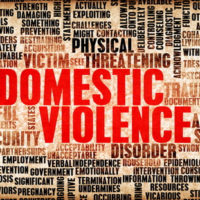 Domestic violence is a serious accusation that carries harsh penalties for a conviction. Therefore, you are in an extremely tough predicament if the allegations are untrue or misleading due to improper motives. Your situation may become even worse if you act on the emotions you experience when charged with abuse, which may include anger and frustration with the system. Delaware law protects those who petition for relief from domestic violence but, even if a protective order is granted, this is not the end of your case. Therefore, you should consult with a domestic violence defense attorney right away and review some suggestions about how you can protect your rights.
Get Away from the Situation: Distance is your best bet when you have been accused of domestic abuse, as it gives you a chance to settle down and reduces the potential for additional violent interactions. If you share a home with the accuser, you may need to consider alternative living arrangements. In some cases, the court may have already issued a protective order directing you to leave the home, so you will need to find another residence anyway.

Protect Yourself During Police Questioning: Under both the US and Delaware Constitutions, you have civil rights in connection with criminal proceedings. An officer will read them to you if you are under arrest on domestic violence charges. One key right is that you are entitled to remain silent, because your statements can be admissible in court. However, police may still question you and may employ tactics designed to get a response. At this point, you should exercise another constitutional right by requesting an attorney.

Discuss Treatment for Underlying Factors: Domestic violence charges may require you to take a look at your own habits, and to be honest about whether destructive behaviors are the root cause of the allegations. By seeking treatment for alcohol abuse, use of controlled substances, anger management, and other issues, you can achieve two goals: You get help AND the court is more likely to look favorably on your attempts at self-improvement.

Avoid Talking About the Incident: With very limited exceptions, you should not discuss domestic violence allegations or events with anyone other than your defense attorney. Your statements can make other people witnesses, who are subject to subpoena in court in some situations.

Reach Out to a Knowledgeable Delaware Domestic Violence Defense Lawyer: It is critical to consult with an attorney regarding abuse allegations right away, as only an experienced legal professional can ensure protection of your rights. You may make critical mistakes by answering questions by police, and your rights are in jeopardy if you attempt to represent yourself in court proceedings.
If you have been accused of domestic violence in Delaware, you need to get started right away on a defense strategy. You face jail time, fines, limitations on your personal freedoms, and other consequences. Please contact Wilmington, DE Attorney Michael W. Modica with questions or to schedule a consultation regarding your case.
Resource:
delcode.delaware.gov/title10/c009/sc03/