What to do When Falsely Accused of Child Abuse in Delaware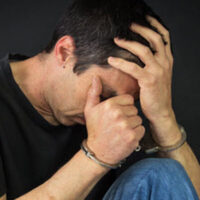 Child abuse carries horrific physical and emotional consequences for young victims, and statistics from the National Children's Alliance indicate the tragic scope of the problem. Almost 700,000 children are abused in the US every year, around 1,700 of whom suffer fatal injuries. Plus, child welfare authorities receive around 3.5 million abuse reports that generate an official investigation or other response. Many of these are referred for criminal charges after child protective services intervenes to ensure the safety of the victim. The accused individual could face misdemeanor or felony charges, which can lead to serious penalties for a conviction.
However, despite the serious nature of child abuse, you should always remember that an arrest is not a conviction. Unjust or downright false allegations can still spur an investigation and possible criminal charges, so you will need the services of a Wilmington child abuse defense attorney to fight them. An overview of what you are up against may also be helpful.
How False Accusations Can Lead to Criminal Charges: Unjust allegations of child abuse may stem from a misunderstanding, such as where an observer sees a parent engaging in lawful discipline like spanking. However, false accusations tend to come from a child or an adult under common scenarios, such as where:
Parents are going through divorce and one alleges abuse to gain an edge in custody determinations;
The child is upset about discipline imposed by the parents and reports them to child protective services for conduct far more serious;
A child could be confused or coerced into making an accusation inadvertently;
A parent leaves an older child in a vehicle while going into a gas station to pay; or,
Parents allow their children to play in a public place unattended.
What to do if You are Facing Charges for Child Abuse: Based upon the above scenarios regarding false allegations of child abuse, you see how you might be blindsided to find that you are being investigated or – worse – under arrest. No matter how frustrated or angry you may be, it is critical to know what to do. Your first priority should be contacting a skilled criminal defense attorney, but other recommendations include:
Do your best to be cooperative with a social worker, but avoid answering questions or making any statements without your attorney;
Exercise your right to remain silent if questioned or placed under arrest by police;
Avoid speaking about the accusations, even to contest them or proclaim your innocence;
Write down all recollections about the alleged incidents of child abuse; and,
Stay off social media or change your privacy settings.
Get in Touch with Delaware Child Abuse Defense Lawyer Right Away
Considering the harsh penalties that can result from a child abuse conviction, it is crucial to retain experienced legal counsel to represent you in connection with the charges. For more information, please contact Attorney Michael W. Modica at 302.600.1262 or via our website. We can set up a consultation at our office to discuss your situation and develop a defense strategy.
Resource:
nationalchildrensalliance.org/media-room/national-statistics-on-child-abuse/