Wilmington Trust Executives Facing White Collar Crimes Charges in Delaware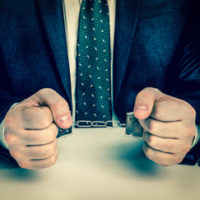 Major drama recently erupted in the criminal case involving Wilmington Trust and several corporate executives accused of various white collar crimes, as the trial was put on hold just minutes before opening arguments. Internet news source Delaware Online reported on March 4, 2018 that the presiding judge stopped the proceedings to announce that the bank had reached a plea bargain: The corporation would accept a $44 million penalty, to be paid to victims of its financial crimes, in lieu of more serious criminal penalties. The charges stem from series of transactions and representations made by Wilmington Trust executives starting in 2011, which were intended to conceal the true value of the bank's holdings. Eventually, the scheme began to crumble, costing shareholders billions and affecting hundreds of local employees.
The executives who remain in the case as defendants face multiple charges. They will not be represented by the same attorneys that defended Wilmington Trust as a corporation, so they will need strong legal representation to fight these Delaware white collar crimes.
Summary of White Collar Crimes 
There are many offenses falling under the umbrella of white collar crimes and there are distinct, separate elements that a prosecutor must prove to obtain a guilty verdict. Still, there is usually one common component of these cases: They involve some type of misstatements or misrepresentations made to deceive, and for purposes of financial gain.
Specific Types of White Collar Crimes 
Many of these offenses are based upon fraud, but there are distinct forms of fraud under Delaware and federal law. They include:
Securities Fraud: This crime focuses on trading of stocks, bonds, and other securities. Insider Trading is a subset of this type of fraud where a person with inside information about a company engages in financial transactions in violation of a duty.
Tax Fraud: This form of fraud may occur when someone makes false statements or intentionally omits information when completing tax forms. The scheme is typically intended to reduce or eliminate tax liability, giving the offender a financial benefit.
Insurance Fraud: An individual includes untrue, inaccurate, or completely fabricated information when making an insurance claim, intending to recover financial benefits that the policy does not cover.
White Collar Crimes in the Wilmington Trust Case 
The executives who remain as defendants in the case will have to fight allegations of Securities Fraud, because they engaged in securities transactions after knowingly misstating the bank's holdings and financial health. Plus, they are charged with Conspiracy, which means a prosecutor must show:
Two or more individuals agreeing to commit a crime and sharing a mutual understanding on how to go about the scheme;
Specific intent of the conspirators to achieve the goal of the conspiracy;
Some overt action taken to further the purposes of the crime. This act does not have to be illegal on its own, it just needs to be a step that would support the objective of the conspiracy.

Count on an Experienced Delaware Criminal Defense Attorney to Fight for Your Rights
The punishment for white collar crimes is harsh, so you should trust your case to an experienced, knowledgeable criminal defense attorney. Please contact the Wilmington, DE office of Attorney Michael W. Modica to schedule a free consultation about your circumstances.
Resource:
delawareonline.com/story/money/business/2018/03/05/take-2-wilmington-trust-execs-again-days-away-criminal-trial/388828002/