Your Child Was Arrested on Delaware Drug Charges: A Guide for Parents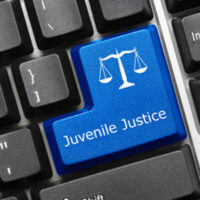 No parent wants to receive a phone call from a school official stating that their child was arrested for drug-related charges in Delaware. You are understandably angry and frustrated, wanting to punish your son or daughter for exercising such poor judgment. However, you should also realize that your guidance and wisdom as a parent are critical assets during this difficult time. A conviction for drug crimes can be harsh, and there are multiple consequences that may follow your child around for years. 
Just as your child needs you to provide support in going through the criminal justice system, you both need an experienced legal professional to represent your interests. It is best to retain counsel right away, so your first priority could be retaining Delaware juvenile offense lawyer. Then, additional steps include: 
Obtain Copies of All Relevant Documents: Reach out to the school and police to get copies of all paperwork related to your child's arrest on drug charges. These documents will have the details on what charges your son or daughter is facing, and they will include information on upcoming court appearances. Provide this information to your attorney, who can review the specifics and put all hearings on his or her calendar. 
Review School Policies on Punishment: An arrest for drug crimes can have consequences through the school, such as suspension, expulsion, and prohibition from participating in school-related activities. Contact your child's school to get written copies of all school policies and the associated disciplinary measures. You can ask what action administrators plan to take, and compare them to the documented procedures. Also inquire about what happens if your child is acquitted. 
Have a Serious Conversation with Your Son or Daughter: Your child is probably overwhelmed and scared about the criminal process, so he or she may respond by becoming withdrawn. This may lead your child to avoid telling the whole truth or leave out key details. Sit down with your son or daughter and explain that it is absolutely essential to be honest. Your lawyer needs all relevant information to formulate a solid defense, so getting the complete truth is important to the outcome of the case. 
Familiarize Yourself with the Potential Criminal Consequences: In most cases, minors under age 18 may proceed through Delaware's juvenile court system. If adjudicated as delinquent, your child may be ordered to perform community service, pay fines, and other consequences. However, your son or daughter may qualify for Delaware's Juvenile Drug Court program. By completing all requirements established by the judge, you can have the charges dismissed. 
Call Now to Speak to a Skilled Juvenile Offense Attorney 
It is crushing to find that your child was arrested for drug offenses at school, but the best way you can support your son or daughter is to get legal assistance as soon as possible. To learn more about defense strategies and options, please contact Wilmington juvenile offense attorney Michael W. Modica. You can schedule your initial consultation at our office by calling 302.600.1262 or going online.
 Resource:
courts.delaware.gov/help/proceedings/fc_criminal.aspx
https://www.michaelmodicalaw.com/teen-to-be-tried-as-juvenile-in-killing-of-wilmington-clerk/