Your Guide to Presumptive Sentencing in Delaware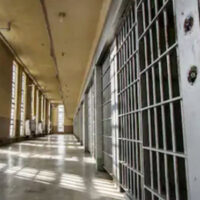 After you are found or plead guilty in a Delaware criminal case, your matter moves to the sentencing phase where a judge will determine your punishment. Contrary to popular assumption, judges do not make decisions on sentencing arbitrarily. Instead, they refer to the Sentac Delaware Sentencing Benchbook, especially the provisions regarding presumptive sentencing. The term refers to what is considered a baseline for the court when issuing punishment.
However, because it is only a baseline, your actual punishment could slide up or down depending on the circumstances. The time is now to retain a Wilmington criminal defense attorney if you did not do so for the trial, but you should understand some of the basic concepts for presumptive sentencing.
Factors That Affect Sentencing: Though every case is different, the process of sentencing includes assessment of some basic factors. The first is the crime classification, which is probably familiar since it involves categorizing offenses into felonies and misdemeanors. Examples of presumptive sentencing include:
A Class A Felony is the most serious crime in Delaware, but punishment depends on the offense. Different grades of homicide may be punishable by death or life in prison. However, some crimes in this category are violations of drug laws, so the presumptive sentence may be 15 years' incarceration.
A Class B Felony may incorporate mandatory minimums as part of the presumptive sentence. The judge could issue an order from 2-25 years in prison.
The least serious felony is Class G, for which the presumptive sentence is two years' imprisonment.
A Class A Misdemeanor is the most serious offense in this category, for which you may face up to one year in jail.
The Sentencing Process: It is possible that you will learn your punishment immediately after the verdict, and the judge will simply apply the presumptive sentence listed in the Benchbook. Alternatively, the court could schedule a hearing for a later date – possibly up to several weeks or months afterwards. The process is slightly different, as it may include: 
Pre-Sentence Investigation: An officer of the court will ask you questions about your background, history of drug or alcohol use, family and community relationships, and other factors. The investigator will then prepare a report for the judge to review when determining whether to apply the presumptive sentence or a harsher penalty – or, in some cases, a lower punishment.
The Sentencing Hearing: During this proceeding, your defense attorney will take the opportunity to present proof of "mitigating" factors. They may be in the form of testimony or factual evidence, but the point is to convince the judge to impose the most lenient sentence possible under the circumstances.
Call Now to Consult with a Delaware Criminal Defense Lawyer 
There are countless variables that could impact your presumptive sentence, and many other factors that impact how the sentencing process works. You could benefit from a plea agreement, which means there is more certainty regarding your term of imprisonment, fines, and sentencing levels. To learn more, please contact Attorney Michael W. Modica by calling 302.600.1262 or visiting us online. We can schedule a consultation at our Wilmington, DE office to review your circumstances and explain your options.
Resource:
cjc.delaware.gov/wp-content/uploads/sites/61/2018/01/Benchbook-2018v2.pdf