Your Guide to the Legal Process in a Federal Drug Crimes Case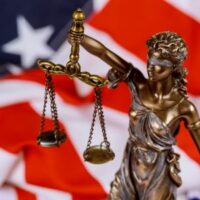 Possession, trafficking, manufacturing, and other drug-related activities are illegal under both US and Delaware law, but there are distinct implications under the two separate criminal justice systems. The stakes are higher in federal drug crimes cases, which are usually charged as felonies and carry severe penalties. These cases comprise a sizable proportion of all arrests that lead to federal charges: The US Bureau of Justice Statistics (BJS) reports that there are almost 29,000 people arrested for drug offenses every year, approximately 16 percent of all federal criminal cases.
These statistics seem daunting, but you should always keep a fundamental concept of criminal justice in mind: You are innocent until proven guilty, and the prosecution has a heavy burden to obtain a conviction. Your Wilmington, DE drug crimes defense attorney will take advantage of every possible opportunity to obtain a favorable outcome, and this guide should help you understand how your case will proceed in federal court.
 Initial Appearance and Bond: After being arrested for a drug offense, you will be brought before a judge, who will inform you of your constitutional rights and provide details on the potential sentence you face. Your initial appearance is also your opportunity to address bail and release until the trial date. In some drug crimes cases, there may be a separate bail hearing if the government seeks to detain you until trial. 
Preliminary Hearing/Arraignment: Your arraignment is the next stage of a federal drug case, and it will be held 10-20 days after your initial appearance depending on whether you are in custody or have been released. The drug charges will be read for the official court record, and you will be required to enter a plea to each count. 
Pretrial Motions: When the prosecutor or your defense attorney wants to request the court to take certain actions, they will do so through motion practice. It is common for defense lawyer to raise:
Motions to suppress illegally obtained evidence;
Motions to compel exculpatory evidence in the possession of the government; and
Motions to dismiss the charges. 
Plea Agreements: At almost any stage of the federal drug crimes process, you can engage in discussions with the prosecutor for a plea bargain. Typically, you will agree to plead guilty in exchange for lesser charges or reduced sentence. 
Trial: If you do not resolve the charges during pretrial phases, your case will go to trial. Your defense lawyer's goal will be to expose weaknesses in the prosecution's case-in-chief, which may prevent the government from meeting the standard of proof. Your attorney will also present all information regarding defenses to the charges. 
Trust Your Delaware Criminal Defense Lawyer During Every Stage of a Federal Case
This summary is helpful as an overview of the federal drug crimes process, but every case is different. It is smart to retain skilled legal counsel to assist with your defense, so please contact Wilmington criminal attorney Michael W. Modica to set up a consultation. You can call our office at 302.600.1262 or fill out an online contact form.
Resource:
bjs.gov/content/pub/pdf/fjs10st.pdf