5 Things to Know About Sex Trafficking in Delaware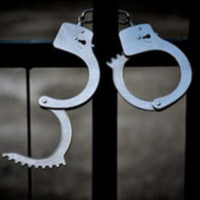 It is important to realize that most states also have laws regarding sex trafficking and related crimes. There are subtle differences, however, which is why you should trust a Delaware sex crimes defense lawyer to protect your rights. It may also be useful to review five things to know about these cases.
Delaware only recently passed a law prohibiting sex trafficking. The federal statute regarding human trafficking was passed in 2000, describing the prohibited activity as a form of modern-day slavery. Delaware's statute on this particular sex crime was enacted in 2014. Sex trafficking was against the law the entire time, but a person would have faced federal charges prior to 2014.

Sex trafficking crimes are concentrated along the I-95 corridor, which runs through Delaware. The interstate system provides an easy way for sex traffickers to move victims along the Eastern Seaboard, specifically I-95. Running north from Miami through to Philadelphia, New York, and beyond, the interstate touches on both Baltimore and Wilmington, DE. Law enforcement is aggressive in seeking out those who violate the law.

Conspiracy is just as serious as the crime of sex trafficking. Epstein faces conspiracy charges for sex trafficking, which can carry the same severe punishment. Even though you may not have completed the scheme, the charges are just as severe.

Sex trafficking charges could apply for adult victims. There is a common misconception that only minors are victims of human trafficking. This is false, since the Delaware statute does not separate minors and adults for purposes of prohibited activities. Instead, the statute describes the types of conduct that violate the law.

Sex trafficking is always a felony in Delaware. There is a distinction regarding minors versus adults in the provisions regarding punishment for a conviction on sex trafficking charges. The offense is always charged as a felony, but it is a Class C Felony if the victim is an adult. You could be sentenced to a maximum of 15 years' incarceration. If the victim of sex trafficking is a minor, the crime is charged as a Class B Felony, which carries up to 25 years in prison.

Contact a Delaware Sex Crimes Defense Attorney Regarding Your Case 
If you were charged with sex trafficking or related offenses, please contact Wilmington sex crimes attorney Michael W. Modica right away. You can set up a consultation by calling our office at 302.600.1262 or filling out an online form.
https://www.michaelmodicalaw.com/top-5-crimes-that-require-registration-as-a-sex-offender-in-delaware/