Top 5 Crimes That Require Registration as a Sex Offender in Delaware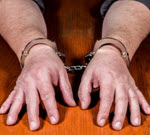 You are no doubt aware that a conviction for various sex crimes carries significant penalties, including hefty fines and long periods of incarceration. However, Delaware, like many other US, takes things a step further. The statute requires convicted individuals to register as a sex offender once they have served their prison sentences. With some specific crimes, it is no surprise; for others, you may be shocked to learn that you trigger sex offender registration requirements. It is important to speak with a Wilmington sex crimes attorney regarding your case, but you should note five key offenses in which registration applies.
Unlawful Sexual Contact – All Degrees: The basic offense, a Class A Misdemeanor, is described as having sexual contact with another person, knowing that the victim will find it offensive or would not consent. It is elevated to a Class F Felony if the victim is 18 years or younger, then to a Class D Felony where the contact causes injury or the victim is under 13 years old.

Sexual Conduct Involving a Child: When a child is a minor or under a certain age, almost every sex crime is a Felony that mandates sexual offender registration. Examples include continuous sexual abuse and dangerous crimes against a child less than 14 years old.

Human Trafficking: Transporting, recruiting, encouraging, or harboring a person for purposes of forced labor or sexual servitude is a Class C Felony. If the individual is a minor, the crime is a Class B Felony.
Conduct Involving Child Pornography: Different forms of producing, publishing, or capturing images of child pornography are charged as Class B Felonies under Delaware law. Even possession of these types of materials, which is a Class F Felony, will trigger the sexual offender registration requirement.

Certain Violations of Privacy: The statute describes many acts that constitute an invasion of privacy, which are mostly Class A Misdemeanors. The ones that activate sex offender registration are those that involve taping, recording, or reproducing images of a person nude or in various states of undress. Besides having to register, the crime is a Class G Felony.

Other Activities That Trigger Registration Requirements: In addition to the above crimes, there are additional scenarios in which you may have to register as a sex offender. An attempt or conspiracy could lead to the registration requirement if the underlying crime qualifies as such. Plus, if you were convicted of a similar crime in another state, you will also need to comply with the registration laws in Delaware. Under certain circumstances, you could even have to file the necessary documents if you were arrested as a juvenile and charged as an adult.
Call Now to Set Up a Consultation with a Knowledgeable Sex Crimes Defense Lawyer 
For more information on the types of crimes that require sex offender registration in Delaware, please contact Attorney Michael W. Modica. We can schedule a consultation at our Wilmington, DE office to review your and explain how the laws work.
Resource:
delcode.delaware.gov/title11/c041/sc03/
https://www.michaelmodicalaw.com/indecent-exposure-lewd-behavior-charges-for-new-castle-county-de-man/