Eligibility for Expungement in Delaware Criminal Cases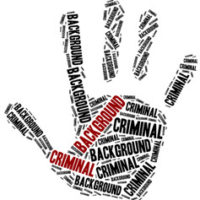 It is human to make mistakes, but the consequences can be severe if a lapse in judgment leads to your arrest and conviction in a criminal case. The implications go beyond any jail time, fines, or probation that may be included in your sentence. You could have trouble getting a job if your employer requires a background check as a condition for employment. Any professional licenses and credentials you hold may be suspended or revoked. It is possible you will be turned down for lines of credit or certain types of loans.
Fortunately, Delaware law provides a process for clearing your criminal history so that a prior conviction does not appear on your record and is not revealed in a background check. The proceeding is termed "expungement," and a knowledgeable record expungement attorney can assist you in understanding your options.
Mandatory Expungement 
Delaware criminal procedure requires expungement of a prior conviction under certain limited circumstances. You may qualify if:
You were charged with a misdemeanor crime;
The case was terminated in your favor; and,
You have no other criminal convictions in your past.
A matter that was "terminated in your favor" includes a case where you were acquitted, completed the terms of your probation, or in matters where the charges were otherwise dismissed. Keep in mind that you are not eligible for mandatory expungement if you were convicted of certain crimes, such as sex crimes, offenses against children, and others as designated by statute. 
Discretionary Record Expungement 
Even if you do not qualify for mandatory expungement, you may petition for the discretionary process. A court may grant your request if you allege that your criminal record causes you serious hardships, such as landing a job, admission to school, or credit problems. However, your petition must be very detailed and present sufficient facts showing that you suffer a manifest injustice if your record is not expunged. 
The Effects of a Petition for Expungement 
If you qualify and succeed with expungement under either the mandatory or discretionary process, your record will appear as if the conviction never occurred. Note that your record is not completely destroyed and can be unsealed if you are subsequently convicted of the same crime. Your expunged record will once again be available to the public.
Clear Your Record with the Help of an Experienced Expungement Lawyer
Even if you have already been convicted in a criminal case, there are still options to remove the matter from your record so it does not affect other areas of your life. The key to success in an expungement proceeding is retaining a Delaware criminal defense lawyer who knows the detailed rules about eligibility and can assist you with the process. Attorney Michael W. Modica has represented many clients in expunging a prior conviction from their record, enabling them to leave an unfortunate mistake in the past. For more information on expungement and other forms of post-conviction relief, please contact our Wilmington, DE office. We can answer your questions or schedule a free case assessment to review your circumstances.
Resource:
delcode.delaware.gov/title11/c043/sc07/