How Serious Are Delaware Identity Theft Charges?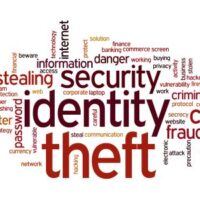 For those who do not value their freedoms, wallet, and future, identity theft might not seem like a serious crime in Delaware. It is a nonviolent offense that you might associate with shoplifting or other forms of theft. However, if you do consider your rights to be important, being charged with identity theft is a very critical matter. Under the Delaware identity theft statute, you could be arrested if you knowingly obtain, use, or sell someone's personal information without their consent. The crime includes both situations where someone intended to use the information AND where they pass it off to a third party.
One way to understand the severity of identity theft is to appreciate that it is always a felony, unlike other theft crimes that could be charged as a misdemeanor. If you were arrested, you should reach out to a Wilmington identity theft defense attorney right away for legal help. Some information also explains how serious the charges are.
Penalties for Identity Theft: Delaware has a classification system for felonies that ranks them by degree, and theft of someone's personal identifying information is a Class D Felony. If convicted, a judge could sentence you to a maximum of 8 years in prison and a fine.
In addition, the statute orders the sentencing judge to require that you pay full restitution to the victim for the financial losses they suffer. For instance, if you purchased goods valued at $1,000 with a credit card you obtained through identity theft, you will have to reimburse the victim. Plus, restitution may include lost wages and attorneys' fees the victim incurred.
 Collateral Consequences: Even after you serve the sentence ordered by the judge and pay all restitution, there are implications for your future. A conviction for identity theft means there is a Class D Felony in your criminal history, which could affect your case if you are arrested again – for any criminal offense. Other collateral consequences include:
Loss of voting rights;
Difficulties with employment due to background checks;
Suspension of a professional license; and,
Removal of your Second Amendment rights. 
Charges for Associated Crimes: In addition to the basic offense described above, there are additional crimes that are designated by statute or linked to identity theft. Using the personal identifying information to gain something of value could lead to an arrest for fraud, theft, or extortion. Delaware also makes it illegal to possess the tools or instruments used to commit identity theft, which is a Class F Felony. If convicted, you could face up to 3 years in prison, plus fines and restitution.
Speak to a Delaware Computer Crimes Defense Lawyer About Identity Theft Charges
An arrest is just the beginning of a criminal case, so there are additional opportunities to fight identity theft charges during the process. To learn about defenses and other strategies to protect your rights, please contact Attorney Michael W. Modica to set up a consultation. You can reach our offices by calling 302.600.1262 or visiting our website.
Source:
delcode.delaware.gov/title11/c005/sc03/index.html#854