Know Your Rights at a Delaware DUI Checkpoint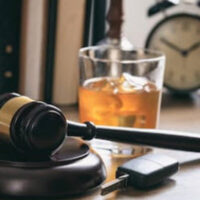 When you are driving and spot a blocked roadway with flashing lights ahead, you will probably soon realize that you have encountered a sobriety checkpoint. According to the US Centers for Disease Control and Prevention (CDC), these stops occur somewhat frequently at about 1-2 every month. Even though DUI checks may seem unfair or an invasion of privacy, they have passed constitutional scrutiny and are legal in most cases.
As such, when you come across a sobriety checkpoint, you may only have a few minutes to understand and protect your rights. If you cannot avoid being arrested for drunk driving, it is essential to reach out to a Wilmington, DE DUI defense lawyer right away. However, some information may help you make an informed decision about what to do next.
Legal Basis for DUI Checkpoints in Delaware: As part of their duty to protect the public, law enforcement will often set up sobriety stops in places and during times when they expect an increase in drunk driving. Often, the checkpoints are imposed on weekends or during holiday periods. In a typical scenario, police will randomly stop drivers and ask a few questions – with a goal to evaluate the motorist for signs of alcohol impairment.
DUI Checkpoints and Your Rights: To protect the constitutional rights of drivers, the checkpoint must meet certain requirements. Otherwise, DUI charges could be dismissed as a violation of your civil liberties. For example:
The decision to set up a sobriety checkpoint must come through law enforcement officials in a supervisory or management role. A single officer in the field cannot make the decision.
Officials must publicize the location and time for a DUI checkpoint, so that drivers know in advance and can avoid them.
Stops must be truly random and based upon a set of mathematical selection factors, such as detaining every sixth vehicle.
Motorists should be able to tell that a sobriety checkpoint lies ahead. Signage, flashing lights, and the presence of police vehicles are sufficient to meet this requirement.
What To Do If You Encounter a Sobriety Checkpoint: Your first instinct will likely be trying to avoid being randomly stopped, and you can turn around as long as you do not violate any traffic laws to do so. If you choose to go through the DUI checkpoint, a few tips may get you through:
Remain calm as you follow the officer's instructions to roll down the window and present your driver's license, registration, and insurance information.
Beyond giving police your documentation, exercise your right to remain silent.
Do not consent to a vehicle search. Officers need a warrant or probable cause to investigate the interior of your car.

Call Now to Speak with a Skilled DUI Defense Attorney in Delaware
Even with these tips on what to do when you encounter a sobriety checkpoint, you may still face drunk driving charges. Still, an arrest is not a conviction, so there may be strategies to avoid a conviction. To learn how our team can help with your DUI case, please contact Wilmington criminal attorney Michael W. Modica. You can schedule a consultation at our office by calling 302.600.1262 or checking out our website.
Resource:
cdc.gov/motorvehiclesafety/calculator/factsheet/checkpoints.html
https://www.michaelmodicalaw.com/rules-on-digital-evidence-in-delaware-criminal-cases/