Rules on Digital Evidence in Delaware Criminal Cases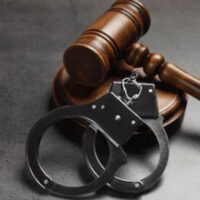 Advances in technology over the last few decades have provided police, prosecutors, and other members of the Delaware criminal justice community with a wealth of resources to fight crime. Officials can now access a wide range of credible, reliable digital evidence that can be used against you in court. However, your basic civil rights still apply at all stages of a criminal case, from investigations and pre-arrest to trial preparation. Constitutional issues and the rules of criminal procedure do not change just because information is electronic in nature. 
Still, the existence of digital evidence does add an element of complexity to your case, which means retaining a Delaware criminal defense attorney is essential for protecting your rights. You might also find it useful to review some basics. 
The Role of Digital Evidence in a Criminal Case: The National Institute of Justice (NIJ) defines "computer forensics" as any information that is stored or transmitted electronically. As such, digital evidence may incorporate any data or facts that could be introduced in court by the prosecutor to prove the elements of a criminal case; it can also be used by you and your lawyer as part of your defense. Two factors deserve special mention with respect to this unique format: 
Police must still comply with constitutional laws, state statutes, and related regulations when investigating criminal activity; and,

A prosecutor must adhere to the Delaware Rules of Evidence when presenting information in court, including digital evidence.



Types of Criminal Cases That Rely on Electronic Information: As long as they follow the above rules, police and prosecutors can use digital evidence in any type of criminal matter. However, this format is common in cases involving computer and white collar crimes. You may not realize it, but it is near impossible to successfully delete every trace of evidence that is stored electronically. Law enforcement officers are trained to extract data regarding: 
Embezzlement, identity theft, financial offenses, and other offenses involving fraud;

Robbery, burglary, and other theft crimes; and,

Murder, Kidnapping, human trafficking, child pornography, sexual assault, and more – often by investigating the victim's and/or perpetrator's phones.

 

Your Digital Evidence Footprint:

Your interactions with your computer, cell phone, tablet, and other devices create an enormous digital footprint. When investigating a crime, officers may review:

 
Your web browsing history;

Usage of credit and debit cards;

Conversations, comments, and photo posts on social media;

Toll booth vehicle records;

Car navigation systems and portable GPS;

Phone calls, email, and texts;

Download history of music, ebooks, e-zines, and videos;

Usage of Uber/Lyft and ridesharing services; and,

Much more.



A Delaware Criminal Defense Attorney Can Advise on Complex Evidence Issues 
While this overview of digital evidence in Delaware criminal cases may be helpful, there are many additional details and complicated matters that may affect your case. To learn more about how electronic information may impact your defense options, please contact Wilmington criminal attorney Michael W. Modica. You can call  302.600.1262 or go online to set up a consultation at our office.
 Resource:
nij.ojp.gov/digital-evidence-and-forensics
https://www.michaelmodicalaw.com/r-kelly-arrested-on-federal-charges-faqs-about-indictments/