Questions About Ignition Interlock Systems in Delaware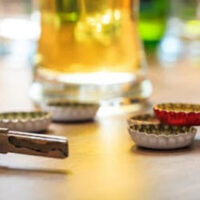 Most motorists are well-aware that a conviction for drunk driving charges can lead to extremely harsh penalties. You face a fine up to $1,500 and imprisonment for 12 months; plus, subsequent convictions and higher blood alcohol concentration (BAC) levels involve even tougher punishments. What you may not know is the application of Delaware's law on ignition interlock systems. In certain DUI cases, a judge could order you to install a device on your car that prevents the engine from starting if it detects alcohol when you breath into it. 
Because of the implications for your case, you probably have many questions regarding your rights if you were recently arrested for DUI. Trust your Delaware drunk driving defense attorney to provide the specifics you need, but a few answers can help you understand the basics. 
What are the rules on installing ignition interlock technology? There are multiple scenarios in which the court would require you to install an ignition interlock device (IID) on your vehicle. For a drunk driving conviction, the judge may order an IID for up to 12 months AFTER the date your license suspension period ends. If your BAC was .15 percent or higher, the device is mandatory – even if it was your first offense. 
Are there benefits if I choose to get an IID after a DUI conviction? Yes, you might opt to install ignition interlock technology to shorten your license revocation period under certain circumstances. If it was your first conviction on drunk driving charges, you can get your license back after 30-45 days. The exact time period depends on your BAC. 
How long will the IID be on my vehicle? If you choose to have the IID installed and reduce your license suspension, it must remain on your car until you serve out the entire revocation. For instance, you may be eligible for an IID after 30 days when your BAC was between .08-.15 percent. Because you are subject to a 12 month license suspension, the device could be installed for 335-365 days. 
Considering that your driving privileges are revoked for longer periods for higher BAC levels, you could have an IID on your car for up to two years.   
What happens if I do not install the IID? There are additional penalties for violating the court's order on ignition interlock systems. If you do not install it on your own car or drive another vehicle that does not have an IID, you could be sentenced to a $2,000 fine and jail term up to 60 days. 
A Delaware DUI Defense Lawyer Can Provide Additional Answers 
An IID can severely limit your driving privileges and personal freedoms, but you should always remember that an arrest is NOT a conviction. There may be options to defend DUI charges, which could mean you avoid the IID requirement under Delaware law. To learn more, please contact Wilmington driving under the influence attorney Michael W. Modica. You can set up a consultation at our Wilmington, DE office by calling 302.600.1262 or filling out an online form.
https://www.michaelmodicalaw.com/top-3-reasons-delaware-dui-charges-get-dismissed/